Vital Metals Acquires Canada's Rare Earth Project
Details

Category: tungsten's News
Published on

Tuesday, 17 August 2021 19:52
Vital Metals, listed on the Australian Stock Exchange, has signed a binding terms sheet with Quebec Precious Metals (QPM) to acquire 68% interest of QPM's Kipawa heavy rare earth project in Quebec and 100% interest in the Zeus exploration project in Quebec, Canada.
According to the terms of the agreement, Vital Metal will purchase the project equity for C$8 million, which will be paid in six installments before reaching the milestone. The first deposit of C$150 000 is paid when the terms sheet is signed, and the second C$2.35 million is paid on the acquisition of the projects.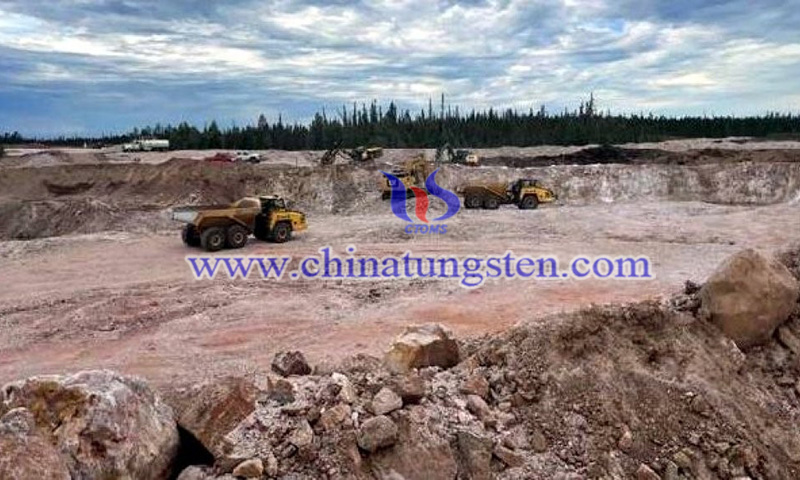 An additional 2.5 million Canadian dollars will be paid on the first anniversary, and an additional 1 million Canadian dollars will be paid for each of the three consecutive anniversaries.
Kipawa is a heavy rare earth project located 50 kilometers away from Temiscaming, Quebec. The mineral resources are estimated at 15.5 million tons of eudialyte, 6.3 million tons of mosandrite, 5.1 million tons of ferrosilicon, and an estimated 19.8 million tons of proven and probable reserves.
Geoff Atkins, managing director of Vital Metals, said that the acquisition of these projects provides Vital with a unique opportunity to become a producer of heavy and light rare earths.
"After our Nechalacho project in the Northwest Territories begins operating Canada's first rare earth mine, the development of the Kipawa project's potential will allow us to produce a full range of rare earths. It is expected to enhance Vital's position as a strategic player in the North American key mineral supply chain."
"Part of Vital's DNA is that we can determine the most efficient and effective way to develop rare earth projects. Similar to Nechalacho, we have applied alternative development strategies to greatly reduce capital costs and development timelines. We have seen improvements in Kipawa's existing development similar opportunities, we look forward to determining our development strategy in the next few months."
Atkins stated that the acquisition is an ideal opportunity to consolidate Vital's position as a leading rare earth producer not only in North America but also in the world. "Introducing heavy rare earths into our product suite will increase the value of our remaining products, because we will become the single source of heavy rare earths and light rare earths.
"In addition, Kipawa is the world's only rare earth project directly invested by Toyota, with an initial equity of 49%, which was converted to 10% NPI in 2014." The acquisition is subject to a number of conditions, including Vital Metals' due diligence and joint venture partner Quebec Investment Corporation's waiver of its preemptive right to Kipawa.