China May Try to Exploit Rare Earth Metals in Afghanistan
Details

Category: tungsten's News
Published on

Wednesday, 18 August 2021 14:14
According to CNBC reports, Afghanistan is estimated to have trillions of dollars worth of rare earth metals, and countries such as China that want to mine in the country must comply with international terms.
The Diplomat quoted Ahmad Shah Katawazai, a former diplomat of the Afghan Embassy in Washington, as saying that the value of minerals and rare earth metals in Afghanistan in 2020 is estimated at 1 trillion To 3 trillion US dollars. Earlier this year, the news organization The Hill estimated its value at approximately US$3 trillion.
According to Katawazai, Afghan's rare earth elements include lanthanum, cerium, and neodymium, as well as veins of aluminum, gold, silver, zinc, mercury and lithium. Rare earths are used in everything from electronics to electric cars, satellites and airplanes.
"Therefore, if China wants to ally with the Taliban in order to provide them with economic assistance, it should put pressure, that is, they are doing it in accordance with international conditions," Shamaila Khan said, director of emerging market debt at AllianceBernstein. Given that the Taliban owns trillions of dollars worth of rare earths, one day after the Taliban took over the country, she is answering questions about Chinese business motives for nodding to the Taliban.
A spokesperson for the Ministry of Foreign Affairs stated that Beijing was ready for "friendly cooperation with Afghanistan."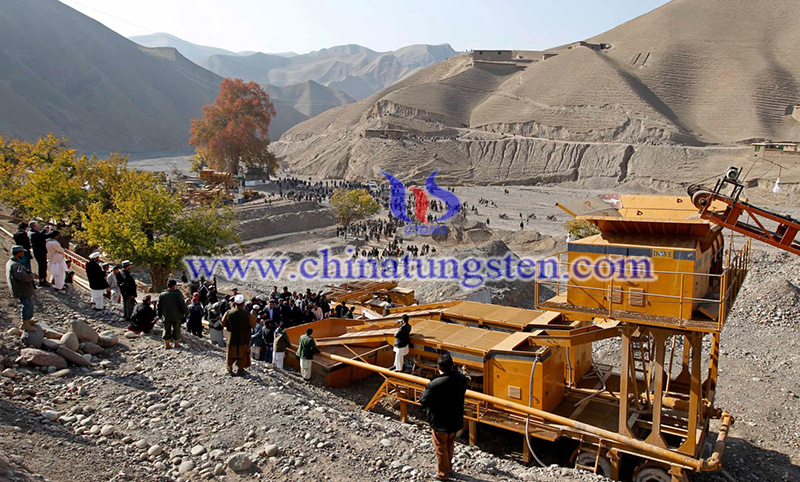 Hua Chunying stated at a press conference on Monday that on the basis of fully respecting Afghan sovereignty and the will of various domestic factions, China has maintained contact and communication with the Afghan Taliban, and has played a constructive role in promoting the political settlement of the Afghan issue.
Hua said that the Taliban "on multiple occasions" stated that they "look forward to Chinese participation in Afghan reconstruction and development."
Hua Chunying said: "We are willing to continue to develop good-neighborly and friendly cooperation with Afghanistan and play a constructive role in the peace and reconstruction of the country."
In late July, before the Taliban launched the latest blitz on Afghanistan, Chinese Foreign Minister Wang Yi met in Tianjin with a delegation led by Mullah Abdul Ghani Baradar, head of the Afghan Taliban Political Committee.
In recent days, Chinese official media seems to have expressed similar views to the Ministry of Foreign Affairs. "Global Times" published an article on August 15 citing Chinese experts as saying that speculation that China might send troops to fill the vacuum left by the United States was "totally groundless."
However, the state-run tabloids pointed out that the country can "contribute to post-war reconstruction and development and promote projects under Chinese "One Belt One Road" initiative. The "One Belt One Road" is a mammoth infrastructure investment plan. It aims to build railways, highways, seas and other routes extending to Central Asia, Africa and Europe.
China dominates the global rare earth market. According to the US Geological Survey, about 35% of the world's rare earth reserves, the largest in the world.
It said that the country produced 120,000 tons of rare earths in 2018, accounting for 70% of the total rare earths, while the United States mined 15,000 tons of rare earths in the same year.
China used rare earths as a threat in the 2019 trade war with the United States, when Beijing threatened to cut off supplies to the United States. rare earth metals are commonly used in high-tech equipment, automobiles, clean energy, and national defense.