Terbium Oxide Price – September 27, 2021
Details

Category: tungsten's News
Published on

Monday, 27 September 2021 19:12
At the beginning of the week, China's domestic rare earth market generally showed a sideways pattern. As downstream users were extremely cautious in purchasing raw materials, the price of rare earths was obviously difficult to rise.
Supported by factors such as power restrictions in many places, dual control of energy consumption, rising mining costs and transportation costs, most suppliers are reluctant to sell and have a strong sense of price. In addition, when the traditional consumption season is in the peak season, the market has demand for rare earth functional materials. It is expected to increase further and is a source of motivation for investor confidence. At present, the price of praseodymium and neodymium oxide is 597,000 yuan/ton, and the price of terbium oxide has risen slightly to around 8,600 yuan/kg.
Prices of rare earth products on September 27, 2021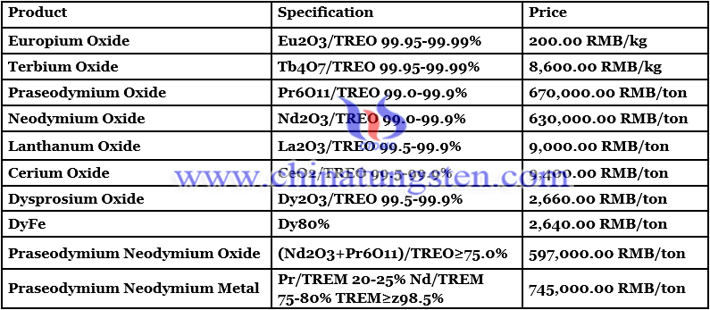 Picture of cerium oxide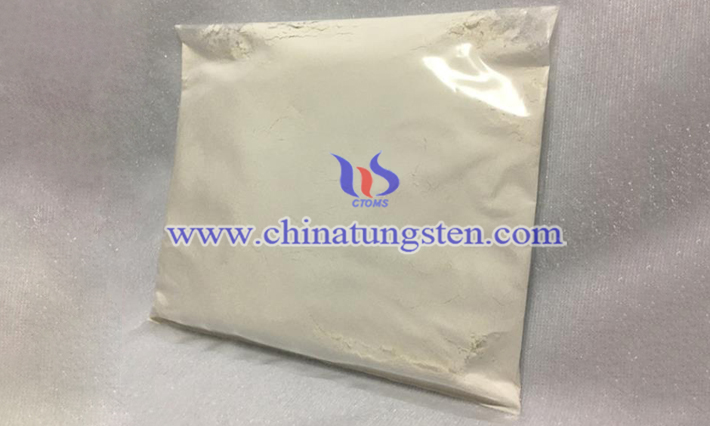 Follow our WeChat to know the latest tungsten price, information and market analysis.