NorthStar Medical Secured $37 Million for Mo-99 Production
Details

Category: tungsten's News
Published on

Sunday, 05 September 2021 20:33
NorthStar Medical Technology, Wisconsin, USA, secured 37 million US dollars under two cooperation agreements with the National Nuclear Safety Administration for the production of molybdenum-99 (Mo-99) without the use of highly enriched uranium. Molybdenum-99 is considered an important medical radioisotope and is used in more than 40,000 medical procedures in the United States every day, including diagnosis of heart disease and cancer.
The funding was announced on August 27 and was the first of four agreements in the latest funding announcement issued by NNSA in July 2020, and was part of the agency's nuclear non-proliferation plan. The National Nuclear Safety Administration said that it is currently negotiating with two other unnamed companies to grant other cooperation agreements.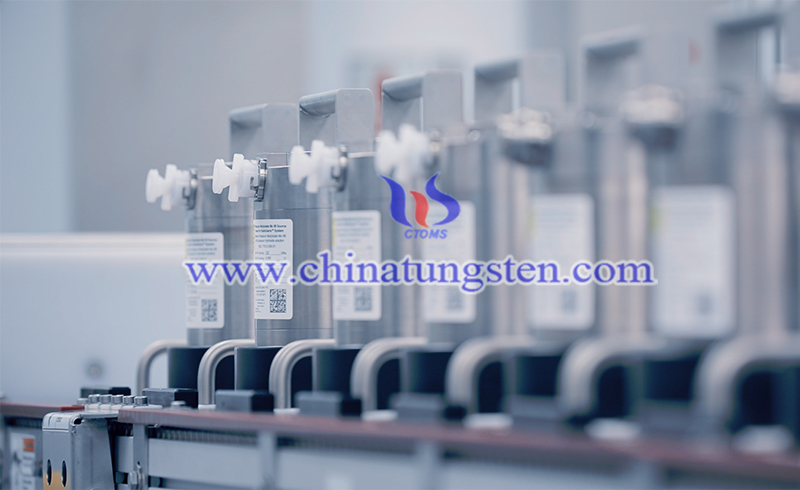 Funding is provided through NNSA's molybdenum-99 program, which is managed by the National Defense Nuclear Non-Proliferation Office and supports the establishment of domestic supply of Mo-99 without the use of proliferation-sensitive highly enriched uranium.
The new NNSA cooperation agreement will provide 16.3 million US dollars to expand NorthStar's reactor-based molybdenum-99 production technology and 20.7 million US dollars to support the second project of electron beam accelerator production. As a 50/50 cost-sharing plan, NorthStar Medical will need to provide equal amounts of funding for the two agreements.
Regarding the Mo-99 competition: In addition to NorthStar, the National Nuclear Safety Administration also provided cost-sharing funding to SHINE Medical Technologies in Wisconsin, Niowave in Lansing, Michigan, and Northwest Medical Isotopes in Corvallis, Oregon. All four companies are seeking to use different non-highly enriched uranium technologies to produce molybdenum-99.

In 2018, NorthStar became the first American company to produce Mo-99 domestically in nearly 30 years, using neutron capture technology to irradiate the naturally occurring Mo-98 in nuclear reactors. NorthStar Medical collaborated with the University of Missouri research reactor to stimulate the Mo-98 target.
They said: "We are building a domestic supply chain for a whole host of products, including critical medical isotope. These key materials are good for our national security and also help create jobs at home," Energy Secretary Jennifer Granholm said. "The agreement shows how, with the support of Congress and U.S. industry, the National Nuclear Safety Administration can use scientific knowledge and innovative partnerships to help ensure the safety of our country."
NNSA Administrator Jill Hruby said: "By combining NNSA's nuclear non-proliferation expertise with American innovative manufacturing, Americans will benefit from the healthy application of radioisotopes while maintaining low nuclear risks and setting a global example."