Lofdal Heavy Rare Earths Project Resources Increased by 650%
Details

Category: tungsten's News
Published on

Tuesday, 25 May 2021 11:15
On May 20, Namibia Critical Metals Inc. (Namibia Critical Metals) announced that it has updated the NI 43-101 mineral resource estimate for the Lofdal Heavy Rare Earths Project in northwestern Namibia.
The rare earth element (REE) mineralization at Lofdal comprises multiple zones of hydrothermal alteration, predominantly albitization and carbonatization, associated with narrow carbonatite dykes of variable thickness. Multiple zones of REE mineralization occur at Lofdal, with the two locations that have been evaluated by recent drilling being known as Area 4 and Area 2B.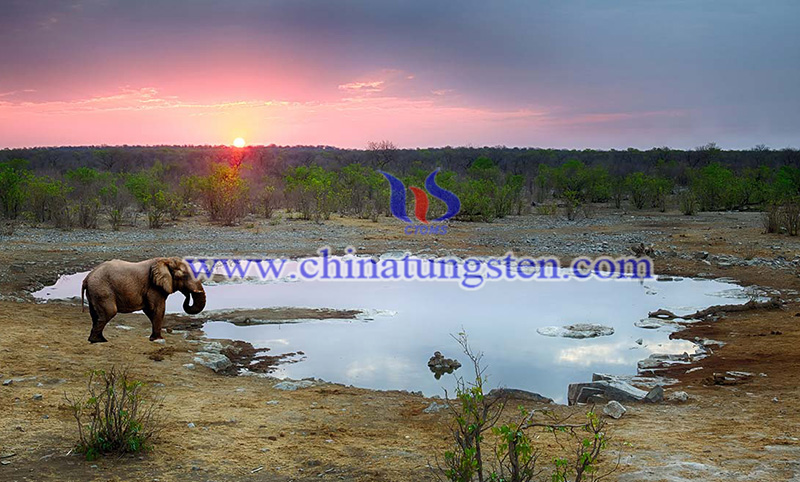 Namibia Critical Metals stated that the total tonnage of mineral resources measured and shown increased 1454% increase in total Measured and Indicated Mineral Resource tonnage from 2.88 Mt at 0.32% TREO to 44.76 million tonnes at 0.17% TREO for combined Area 4 (including Lofdal first measured resources) and area 2 B based on the same 0.1% TREO cut-off at the previous pea application October 1, 2014. Based on the 0.1% TREO cut-off, the merged Zone 4 and Zone 2B are classified according to the 0.17% TREO, and the total mineral resources are inferred to increase by 164% to 8.67 million tons.
The company pointed out that the TREO contained in the measurement and indication category has increased by six times to 76,950 tons. Compared with previous estimates of mineral resources, the content of measured and indicated categories of dysprosium oxide (4,060 tons) and terbium oxide (620 tons) have increased by 6.1 times and 6.7 times, respectively.
Darrin Campbell, president of the company, said: "We are very pleased to see the significant increase in the scale and potential of the Lofdal project. Our first year of cooperation with JOGMEC has achieved great success and has promoted Lofdal as one of the most important heavy rare earth projects in the world."
"The main value drivers of the deposits of the Lofdal Heavy Rare Earths Project are dysprosium and terbium, which are key components for the production of high-strength permanent magnets used in electric vehicle engines and wind turbines. The permanent magnet industry is expected to be the fastest-growing rare earth end-use category in the next decade," Campbell continued.
Namibia Critical Metals has a diversified portfolio of exploration and advanced stage projects in Namibia, focusing on the development of metal sources for batteries, electric vehicles and related industries. The two advanced stage projects in the portfolio are Lofdal and Epembe. The Lofdal Heavy Rare Earths Project is being developed by a joint venture between the Critical Metals Corporation of Namibia and the Japan Oil, Gas, and Metals Corporation.