Electron Beam Melting Technology for tungsten Components
Details

Category:

Tungsten's News

Published on

Tuesday, 25 May 2021 11:10
Tungsten components processing utilizes Electron beam melting (EBM) is an additive manufacturing method that accelerates electrons under vacuum to selectively melt metal powder, and, in this way, produce a 3D component in an additive way, that is layer by layer. The big advantage of this method consists in the energy source used, the electron beam.
EBM is often classified as a rapid manufacturing method. Unlike some metal sintering technologies, the parts are fully dense, void free, and extremely strong. The vacuum environment in the EBM machine maintains the chemical composition of the material and provides an excellent environment for building parts with reactive materials such as titanium alloys.
EBM is used to pre-heat the metal powder and the carrier plate prior to melting, as a result of which deformation and inherent stress are reduced. It is possible to process materials that easily break at room temperature and can be deformed at high temperature. However, the materials used must be conductive because the electron beam melting technology is based on the principle of charging, so this process is not suitable for non-conductive ceramic materials.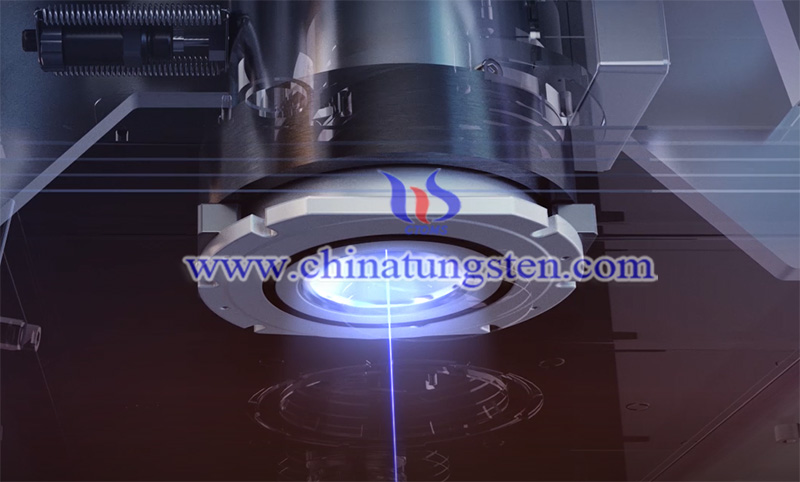 Tungsten (W) owns the highest melting point of all metals, 3,422 degrees Celsius. This makes the material ideal for use at high temperatures in e.g., space rocket nozzles, heating elements of high-temperature furnaces, or the fusion reactor. However, W is highly brittle and, hence, difficult to process.
Another option is 3D printing, which can produce tungsten components that hardly require any finishing. After developing specific process parameters, electron beam melting can 3D print tungsten parts. Because of its special properties, tungsten parts can be used in many fields, such as the aerospace industry and medical equipment.