Chinese Rare Earth Giants Merge to Form "Super Group"
Details

Category: tungsten's News
Published on

Saturday, 02 October 2021 22:55
Chinese rare earth giants are brewing a reorganization, and a super group for the medium and heavy rare earth industry is expected to be born soon. Analysts say the move will help increase market concentration, better guide the industry, and help improve competitive advantages.
China Mineral Rare Earths Corp. said that its parent company, China Mining Group, Aluminum Corp. of China, and the government of Ganzhou City in east China's Jiangxi Province are planning a strategic restructuring of rare earth assets.
"The relevant plan has not been finalized and needs to be approved by relevant authorities," a Shenzhen Stock Exchange filing learned.
The two groups are among the "Big Six" state-owned enterprises that dominate China's rare earth industry, and Ganzhou is a major rare earth resource center, with one of the other Big Six companies, South China Rare Earth Group Co. in the city.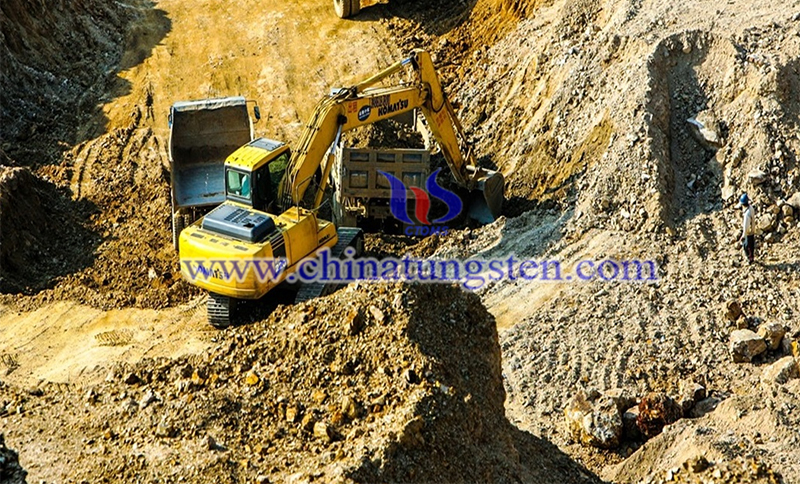 The three Chinese rare earth giants have mining production quotas for medium and heavy rare earth metals totaling 9,870 tons or 85.9 percent of the first batch of quotas for 2021. That means their reorganization will create a supergroup focused on medium and heavy rare earth products, according to experts.
"The restructuring reflects the government's growing focus on the healthy development of the rare earth industry, which will help solve long-standing environmental problems while improving market concentration," Chen Zhanheng, vice president of the China Rare Earth Industry Association, told the Global Times back on Sept. 24.
Rare earths, also known as "industrial gold," are a group of 17 chemical elements used in a variety of applications from high-tech consumer electronics to military equipment.
China is a world leader in rare earths production and refining technology. According to the U.S. Geological Survey, China will account for 58 percent of global rare earth production in 2020, down from 90 percent about four years ago, partly because the United States and Australia are gradually increasing their production to reduce their dependence on Chinese rare earths, and partly because China is reducing its exports of rare earths to restore the ecological environment.
However, China's rare earth industry is facing challenges, such as environmental protection issues that affect the lives of residents, and the waste of valuable resources due to price-based competition among companies. "China's rare earths are not sold at the rare price, but at the price of 'earth'," said Xiao Yaqing, minister of industry and information technology, in March.
To stabilize the rare earth market and promote industrial safety and environmental protection, the Ministry of Industry and Information Technology issued draft rules to strengthen regulation of the sector and close the loop of the industrial chain.
Since then, Western countries have expressed concern about possible moves by China to restrict exports of strategic materials, and some U.S. politicians have long pushed for so-called rare-earth independence with wishful thinking.
Chen said it is unlikely that the U.S. and other Western economies will be free from dependence on China's supply chain anytime soon." China will remain an important global supplier of resources for the next 10 years," he said.
Qian Feng, director of research at Tsinghua University's National Institute of Strategic Studies, told the Global Times that China has never chosen to weaponize rare earths in the face of U.S. trade wars and technological crackdowns.
"China has always encouraged normal, win-win trade cooperation based on protecting resources and meeting its own development needs," Qian Feng said.
"Economic globalization is a major trend. We need to work together to meet the demand for resources, energy, and products in the process of economic and market development. I think this is mainly to promote healthier and more sustainable development in light of our current problems," Xiao reiterated.