China's Domestic Molybdenum Price – July 2, 2021
Details

Category: tungsten's News
Published on

Friday, 02 July 2021 16:56
China's domestic molybdenum price as a whole saw a slight decline from a high level in the week ended on Friday, July 02, 2021. The quiet operation of overseas molybdenum markets and the steel tender market was the main reason that led to low investor enthusiasm for trading and blocked high-level transactions.
However, the shipments of molybdenum chemical products in June were still acceptable. And global economic growth is expected to increase, so the current sales pressure of holders is not very obvious.
In the molybdenum concentrate market, supply and demand are in a weakly balanced pattern. Downstream users mostly rely on just-needed purchases, while holders generally keep shipments cautiously and adjust prices appropriately; in the ferro-molybdenum market, the decline in upstream and downstream market support have led to a small drop in the price of ferromolybdenum. However, in the context of carbon neutrality, the industry still has greater expectations for the market outlook; in the molybdenum chemical and its products market, the buying and selling atmosphere on the market is slightly cold, and the end customers are basically keeping reasonable replenishment, waiting for lower prices, while suppliers have a strong sense of profitability and low willingness to sell at lower prices.
In the news: in June 2021, the blast furnace operating rate of 100 small and medium-sized steel enterprises nationwide was 81.8%, a decrease of 0.2% from the previous month. Judging from the ten-day production of crude steel in key large and medium-sized steel companies, the daily average crude steel output of key steel companies has shown a significant decline since mid-May, but has shown a significant rebound since June. Industry insiders predict that the country's daily crude steel output in June will remain at about 3.1 million tons, of which the daily crude steel output of key large and medium-sized steel companies will remain at about 2.25 million tons.
Prices of molybdenum products on July 2, 2021

Picture of molybdenum bar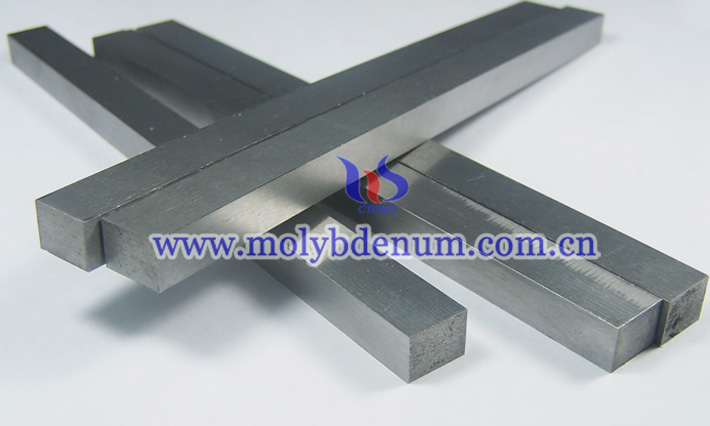 Follow our WeChat to know the latest molybdenum price, information and market analysis.