China Northern Rare Earth Group to Build New Rare Earth material Base
Details

Category: tungsten's News
Published on

Thursday, 01 July 2021 23:57
Recently, China Northern Rare Earth Group High-Tech Co., Ltd issued an announcement that the company plans to invest 94.53 million yuan with its funds to build the North Rare Earth national rare earth material base.
The project plans to build a comprehensive R&D building and corresponding auxiliary facilities to be shared and co-constructed to serve as a scientific research laboratory for various research directions of rare earth functional materials. The total construction area of the project is about 14,320 square meters.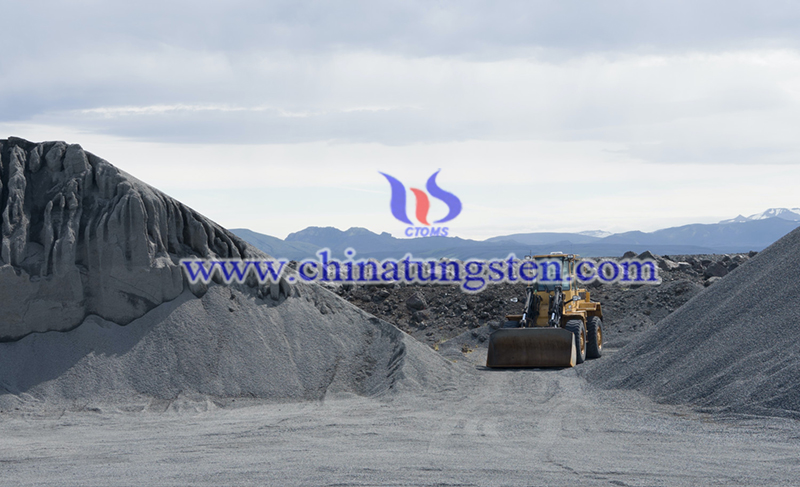 The comprehensive research and development building focuses on the testing and evaluation industry center of rare earth new materials, and the development and testing platform construction of rare earth material base such as rare earth energy storage materials, special alloys, permanent magnet materials, rubber (13210, 240.00, 1.85%) materials, and optical functions. The planned construction period of the project is from October 2021 to September 2023.
After the project is put into use, it can enhance the company's scientific research conditions in all directions, and have the ability to accommodate more experimental platforms, which is conducive to further improving the company's scientific research equipment level, testing and verification capabilities, technology research, and is conducive to speeding up the transformation of scientific research results.
At the same time, this project undertakes the sharing and co-construction of various national scientific and technological innovation platforms and centers, which has good social benefits and is conducive to promoting the overall technological progress of the rare earth industry and enhancing the company's industry image and influence.
Northern Rare Earth has a complete industrial chain of rare earth smelting, functional materials, and deep processing application products. It mainly produces raw material products, functional material products, including magnetic materials, polishing materials, hydrogen storage materials, luminescent materials, catalytic materials, and some application products (Ni-MH power Battery, LED light).
China Northern Rare Earth Group is a China-based supplier of rare earth products. The Company is principally engaged in the production and sale of rare earth raw materials, rare earth functional materials and rare earth application products. The Company's main products include rare earth concentrate, rare earth carbonate, rare earth oxides, rare earth salt products, rare earth magnetic materials, polishing materials, and hydrogen storage materials, etc.
At present, the company's smelting and separation capacity is 80,000 tons/year, and the metal capacity is 10,000 tons/year; among the functional materials, magnetic material alloys are 30,000 tons/year, polishing materials are 14,000 tons/year, hydrogen storage alloys are 3,000 tons/year, and luminescent materials reach 1000 tons/year.