China Rare Earth Price – July 2, 2021
Details

Category: tungsten's News
Published on

Friday, 02 July 2021 16:58
China rare earth price has shown a slight rebound in the week ended on Friday, July 02, 2021 due to tight supply and a slight recovery in demand.
Although the negotiations between the supply and demand sides are still significant and the number of new orders is limited, based on the optimism of China's economic development expectations and the strong demand for rare earth functional materials from downstream traditional and emerging industries, most Industry players still have greater confidence in the market outlook. In addition, the export restrictions in Myanmar and the shrinking output of domestic rare earth mining companies affected by severe weather have helped to boost the price of rare earths in the later period.
According to Chinatungsten Online, since the second quarter, the prices of most mainstream rare earth products have experienced a serious decline, even reaching the cost line. On the contrary, it has promoted the increase in profit awareness of holders and the quotations have increased slightly. From the beginning of April to the end of June, the price of neodymium oxide dropped by about 470,000 yuan/ton, a drop of about 26.6%; neodymium praseodymium oxide dropped by about 107,000 yuan/ton, a drop of about 18.4%; neodymium praseodymium metal fell by about 136,000 yuan/ton, a drop of about 18.7 %; terbium oxide decreased by approximately 3,450 yuan/kg, a decrease of approximately 35.6%; dysprosium oxide decreased by approximately 780,000 yuan/ton, a decrease of approximately 25.3%.
Prices of rare earth products on July 2, 2021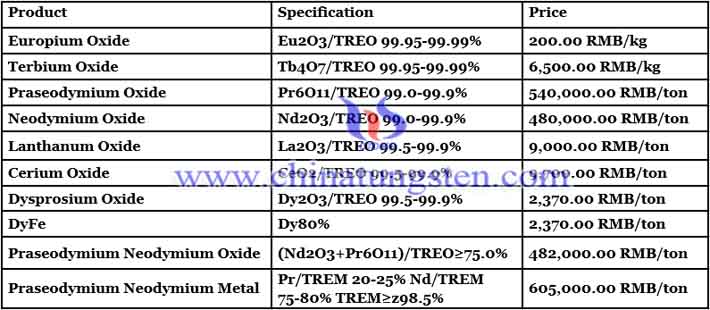 Picture of lanthanum oxide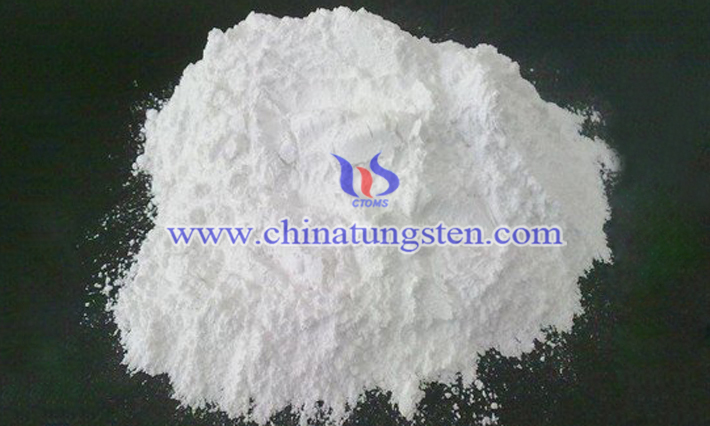 Follow our WeChat to know the latest tungsten price, information and market analysis.