China Neodymium Oxide Price – July 21, 2021
Details

Category: tungsten's News
Published on

Thursday, 22 July 2021 17:40
The overall rare earth market in China remains strong on July 22, 2021. Under the influence of tight supply of some products and the high enthusiasm of downstream users for inquiries, suppliers are generally more optimistic, and the quotations continue to increase.
The current praseodymium and neodymium oxide rice is about 600,000 yuan/ton; neodymium oxide price is about 580,000 yuan/ton; neodymium praseodymium price is about 750,000 yuan/ton; terbium oxide price is about 7,500 yuan/kg.
According to Chinatungsten Online, the main reason for the tight supply in the neodymium praseodymium market is due to the rainy season and the increase in natural disasters such as mountain torrents and mudslides, which has significantly increased the difficulty of mining for mining enterprises, resulting in a decline in output. In addition, Ganzhou, Baotou, etc. electricity curtailment in the region has increased the pressure on miners.
In the dysprosium and terbium market, the overall reluctance to sell is relatively strong. In addition to the same influencing factors as the praseodymium and neodymium market, the political instability in Myanmar and the increased inspection requirements for domestic imported goods are also the main reasons for the slightly insufficient supply of dysprosium and terbium products.
Prices of rare earth products on July 21, 2021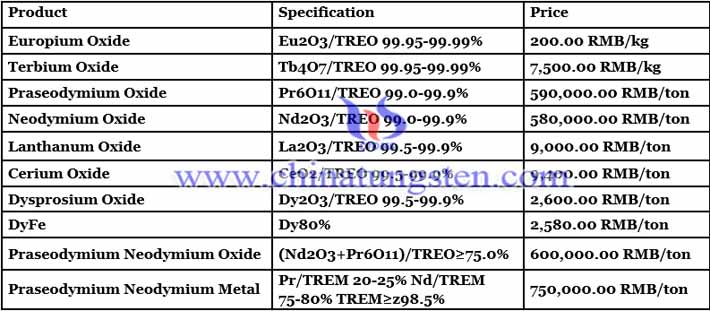 Picture of europium oxide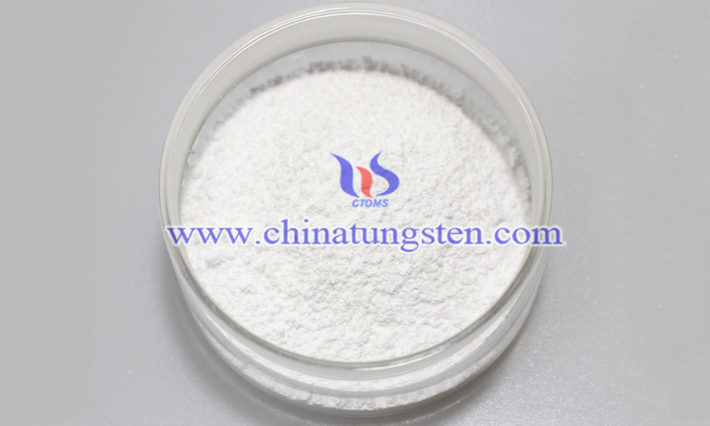 Follow our WeChat to know the latest tungsten price, information and market analysis.