Western Rare Earths Works to Address China's Rare Earth Dominance
Details

Category: tungsten's News
Published on

Monday, 18 October 2021 16:54
Western Rare Earths (WRE), a wholly-owned subsidiary of American Rare Earths Limited and an Arizona-based mining exploration company, hopes to unlock China's rare earth dominance through the Defense Advanced Research Projects Agency's (DARPA) new Rare Earth Elements (REE) bioengineering research program.
DARPA is encouraging scientists to use bioengineering or "biomining" methods to design a new supply chain for rare earth minerals through the Environmental Microbes as Bioengineering Resources (EMBER) program.
"For more than a year, we have been quietly building supportive relationships with top researchers in rare earth processing. We are excited about the opportunity to contribute to securing the rare earth supply chain within the United States and to do so in an innovative, environmentally responsible and cost-effective manner," said Marty Weems, CEO of Western Rare Earths.
"This project is fully aligned with our environmental and sustainability goals. Rare earth elements are critical to renewable energy, carbon-reducing future, and success in this program using our unique non-radioactive feedstock will make the researchers' jobs easier and eliminate the need to manage radioactive waste."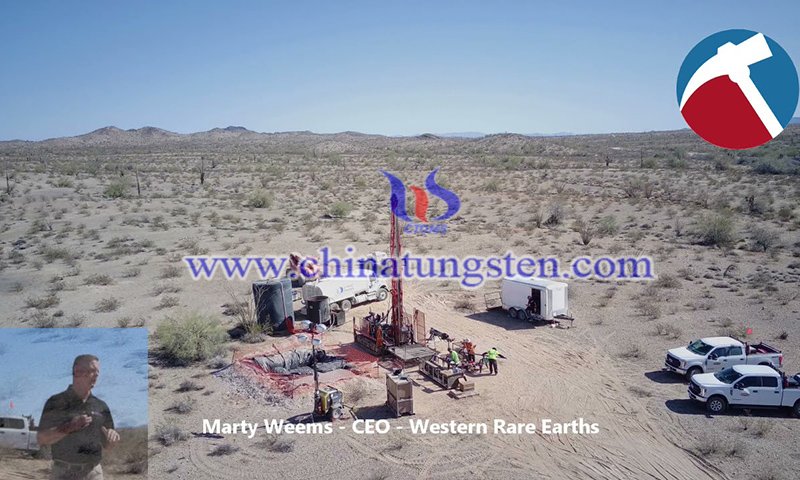 Rare earths are a group of 17 metals that are key components of many Department of Defense (DOD) systems, including lasers, precision-guided weapons, fuel cells, magnets for electric motors, and other equipment. According to the latest data from the U.S. Geological Survey, the United States currently relies on China for 80 percent of its rare earth needs. This is a less than ideal reality, as each F-35 strike fighter requires 920 pounds of rare earth materials and an SSN 774 Virginia-class submarine requires 9,200 pounds.
DARPA is encouraging U.S. scientists to use bioengineering or "biomining" methods to engineer a new rare earth ore supply chain through the Environmental Microbes as Bioengineering Resources (EMBER) program. Biomining is more environmentally friendly than the toxic processing methods used by the Chinese rare earth industry. The advantages of biomining would also facilitate domestic REE separation and purification. This is a key way to reduce U.S. vulnerability and dependence on China.
There is only one active REE mine in the United States, and it is located in Mountain Pass, California, which has operated intermittently since the 1960s, but still relies on China for processing. Currently, EMBER has attracted dozens of world-class researchers dedicated to revolutionizing the industry
Unlike most other REE deposits, these feedstocks at Western Rare Earths are not plagued by the radioactive element thorium. WRE has made REE deposits available to three research groups, including researchers from national laboratories and elite U.S. "Research One" universities that have applied for the EMBER program.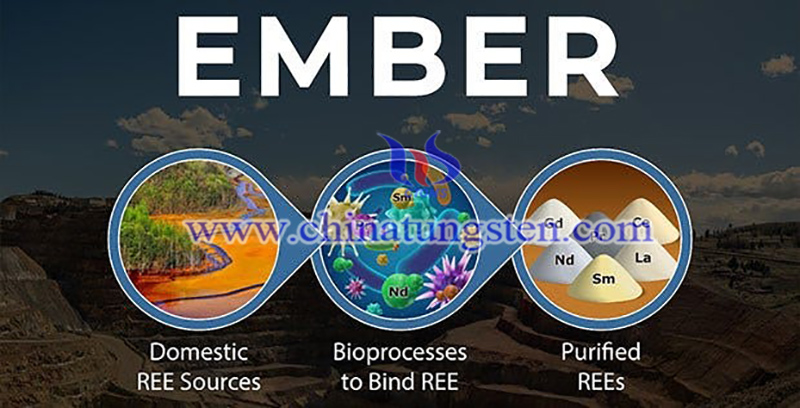 The team may be able to help WRI isolate the most efficient and environmentally friendly method of extracting REEs; WRI expects the new technology developed by the research team to enable rare earths to be processed, separated and purified in the United States rather than outsourced to China.