Application Of PEEK Material In Gear
---
The current major trends in the industry are: while reducing costs, improving performance and efficiency, reducing weight and achieving miniaturization. In gear applications, engineers are looking for new materials to replace existing metal materials, or to improve typical polymer material solutions to meet the high performance requirements of future systems.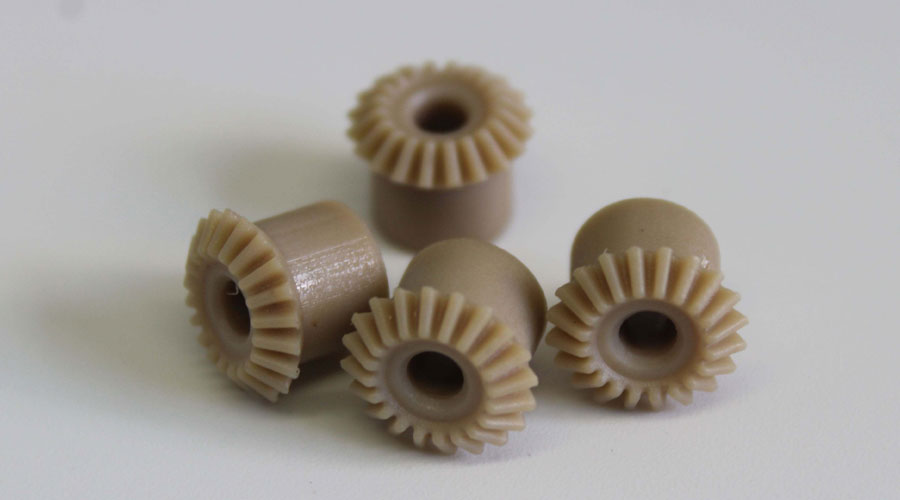 In recent years, Machining PEEK high-performance polymer materials have been successfully used in a wide range of industries as an alternative material. In response to this trend, PTJ Cnc Machining Shop has sufficient resources to directly assist customers in machining, design, and application development.
Performance: Because different types of loads always occur simultaneously, the gear needs to meet multiple complex needs. The normal operation of a gear depends on good friction and mechanical characteristics, performance of aggressive media, durability and heat resistance, and dimensional accuracy. PEEK polymer materials have a unique combination of properties for gear applications. PEEK polymer materials combine the high reproducibility and design freedom of the injection molding process, making them suitable for applications such as metal replacement and the improvement of typical engineering plastic gears, with additional benefits.
---
Key Characteristics Of PEEK Polymer Materials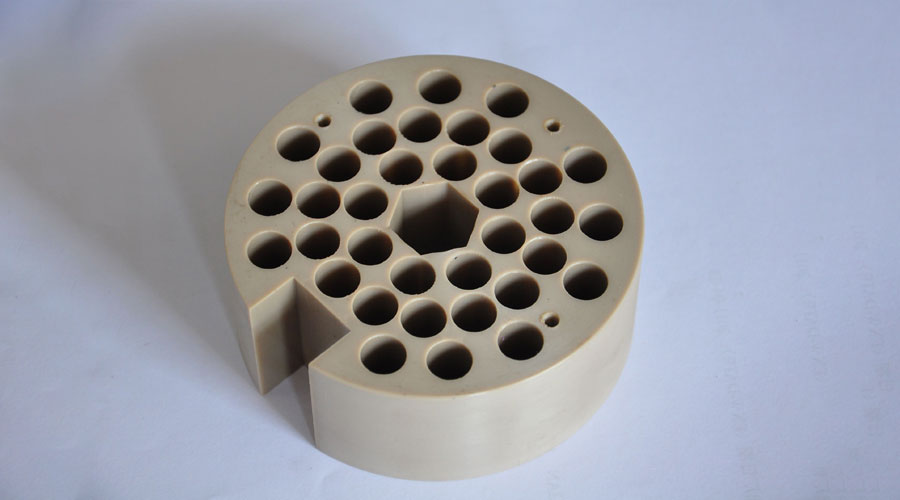 ● High mechanical strength at high temperatures.
● Excellent dynamic fatigue resistance even at temperatures above 120 ° C (248 ° F).
● High strength and toughness.
● Low thermal expansion coefficient.
● Excellent chemical resistance, solvent resistance, lubricant resistance and fuel resistance.
● Excellent friction and wear resistance.
● Resistant to high PV values, making this material suitable for demanding friction environments.
● Low moisture absorption ensures dimensional uniformity and improves dimensional stability.
● Increase design flexibility.
● Easy to process – The injection molding method guarantees high precision of the gear.
Especially because the characteristics and dimensions of PEEK polymer materials are not affected by high temperature and humidity, this material has advantages over other typical polymer gear materials. For example,Machining PEEK polymer materials can be used in a variety of applications in automotive hoods where continuous use temperatures typically exceed 120 ° C (248 ° F). This high-performance polymer material can meet the high requirements of the industrial industry for a longer service life in more severe environments. .
Gear testing has continued during the PTJ Cnc Machining Shop's ongoing gear testing, which highlights the ability of PEEK polymer materials to work with high-load gears. This enables engineers to pursue miniaturization and higher performance, and design smaller PEEK gears to achieve weight reduction, cost reduction and overall size reduction.
---
Application Area
Medical Application: In medical applications, PEEK gears not only have excellent mechanical properties, they also have outstanding advantages in terms of radiation resistance, low particle generation, abrasion resistance, chemical resistance and disinfection resistance. For example, PEEK gears are used in transmission mechanisms in 3D imaging systems to reduce patient radiation exposure. In addition, to ensure accurate dosing and flow rate of dialysate, the dialyzer pumps are equipped with gears made of PEEK polymer material with specially improved friction properties.
Automotive Application: Due to its higher performance, lighter weight, and lower production costs, PEEK polymer materials have achieved continuous success in many automotive gear applications. Especially in the fields of seat adjustment, door control modules, electric parking brakes and engine components, PEEK gears show superior performance. The good combination of high toughness, chemical resistance to grease, gasoline and brake fluids, superior mechanical strength and low wear is ideal for new system solutions.
Commercial Machines Application: Gear applications in printers or copiers need to handle temperatures in excess of 200 ° C (392 ° F) without lubrication. In addition, the requirements for service life and printing / copying speed continue to increase. In demanding applications such as fixing rollers or heating roller gears, PEEK polymer materials have fully demonstrated their superior performance.
Industry Application: PEEK gears are used especially in textile machines in a wide range of industrial applications. High-end knitting and knitting machines are increasingly demanding abrasion resistance, light weight, mechanical strength and heat resistance, so they need to replace traditional polymer gear materials. PEEK polymer materials replace traditional polymer gear materials, increasing service life and reducing downtime, thereby reducing production costs.
Link to this article: Application Of PEEK Material In Gear
Reprint Statement: If there are no special instructions, all articles on this site are original. Please indicate the source for reprinting:https://www.cncmachiningptj.com/,thanks!
---
PTJ® provides a full range of Custom Precision cnc machining china services.ISO 9001:2015 &AS-9100 certified. 3, 4 and 5-axis rapid precision CNC machining services including milling, turning to customer specifications,Capable of metal & plastic machined parts with +/-0.005 mm tolerance.Secondary services include CNC and conventional grinding, drilling,die casting,sheet metal and stamping.Providing prototypes, full production runs, technical support and full inspection.Serves the automotive, aerospace, mold&fixture,led lighting,medical,bicycle, and consumer electronics industries. On-time delivery.Tell us a little about your project's budget and expected delivery time. We will strategize with you to provide the most cost-effective services to help you reach your target,Welcome to Contact us (

[email protected]

) directly for your new project.