US Companies Use Coal and Coal Waste for Rare Earth Metals
Details

Category: tungsten's News
Published on

Monday, 27 September 2021 21:54
Energy and environmental companies are moving forward with projects that tap into the valuable rare earth metals found in coal and coal waste, a potential boon to power generators, coal mine operators, and mining communities, with the support of the U.S. government.
As U.S. coal production dwindles due to a long-term decline in demand from the power sector, advances in technology may provide a new source of revenue from the resource. These advances include the use of coal and its waste streams to extract rare earths.
Rare earth resources in coal have caught the attention of policymakers and the mining industry. They see the potential to help coal communities and coal companies that are experiencing economic decline as power generators transition to other energy sources. They also see the potential to reduce U.S. dependence on rare earth supplies from other countries. According to the US Geological Survey, China supplied roughly 80% of US rare earth imports between 2016 and 2019.
"We need to rapidly scale up domestic production of these essential minerals, and we must invest in technology solutions to help meet the scale and urgency of future demand," said Conor Bernstein, a spokesman for the American Mining Association.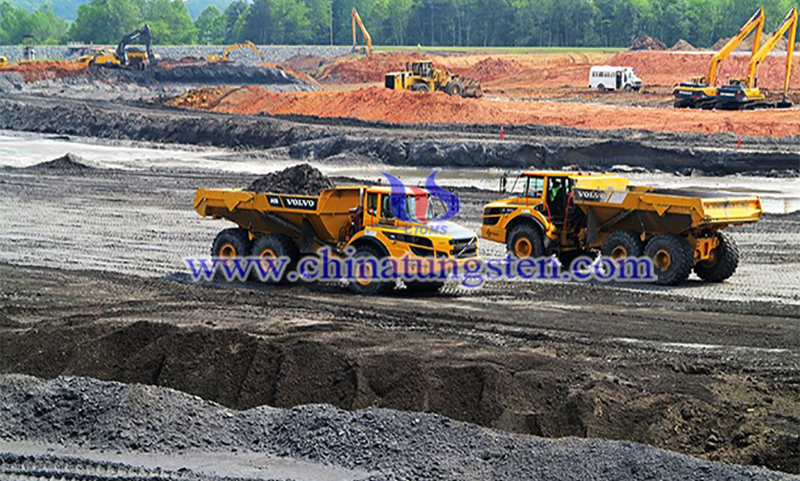 The U.S. Department of Energy's National Energy Technology Laboratory has launched three pilot-scale facilities to produce small amounts of mixed rare earth oxides from coal products. Several organizations, including a team of U.S. university researchers, are working on projects to extract rare earths from coal and its waste streams with funding from the DOE.
Midwest Energy Emissions, also known as ME2C Environmental, announced on Sept. 15 that it completed the first round of testing of its rare earth element technology through Penn State University's School of Earth and Mineral Sciences. The process captures rare earth materials from coal ash and wastewater generated by coal-fired power plants.
The obligation to clean up coal ponds and contaminated runoff is one of the most important economic and environmental responsibilities of the U.S. energy sector, said Richard MacPherson, CEO of ME2C Environmental. Companies recovered 52 percent of the 78.6 million tons of coal ash produced in 2019, according to the American Coal Ash Association. Extracting rare earth materials can improve the profitability of cleaning up the waste from burning coal.
ME2C, an environmental solution company initially focused on removing mercury from coal-fired power plant emissions, expects to move forward with field pilot-scale testing of its rare earth process later this year.
"In the past, they have thought about cleaning them up, but they couldn't afford it," MacPherson said of power generators with large coal ash ponds. "ME2C will provide companies with the technology licenses to create value from an otherwise expensive cleanup process."
It doesn't matter whether the coal industry, as part of power production, increases again, stays the same or declines, "MacPherson said in an interview. The coal ash problem that has developed over the last fifty years or so will continue beyond the operating life of coal, and it needs to be addressed and cleaned up."
At a utility regulatory summit in July, Alex Moyes, director of innovation at Dominion Energy Inc., said the Virginia-based company's electric utility business is looking at pilot projects. It is already testing the concentration of rare earth elements in coal at some of its power plants.
At the same event, Grant Bromhal, acting director of the Minerals Sustainability Division of the U.S. Department of Energy's Office of Fossil Energy and Carbon Management, said the United States could become a net exporter of rare earth metals if the elements can be extracted from coal and coal waste.