U.S. Defense Firms to Reduce Reliance on Rare Earth Materials from China
Details

Category: tungsten's News
Published on

Tuesday, 03 August 2021 21:51
The task force group report focused on domestic manufacturing and Chinese influence in the U.S. market. The group stated that the "large amount" of rare earth materials was "exclusively from the People's Republic of China"
According to the new recommendations of the bipartisan congressional task force, the US defense industrial base should find a way to get rid of its dependence on Chinese rare earth minerals.
On Thursday, the working group issued six recommendations in its final report, focusing on addressing vulnerabilities and identifying threats in the national defense industrial base.
The organization pointed out that "a large amount of" materials were "purchased only from the People's Republic of China," and suggested that they "determine the supply and materials for major terminal projects from hostile countries, and implement plans to reduce dependence on those countries."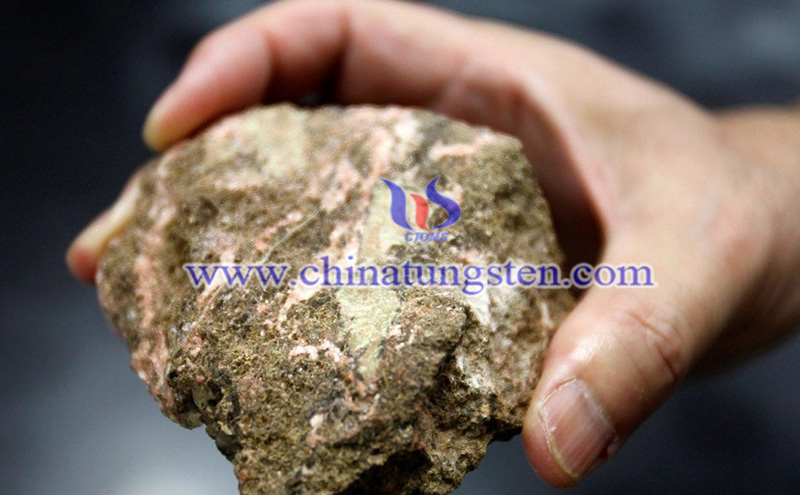 It also called on the Department of Defense to "deploy a full range of American innovations to ensure a supply chain involving rare earth elements," which is essential for everything from semiconductors to the manufacture of precision-guided bombs.
Under the leadership of congresswoman Elissa Slotkin and congressman Mike Gallagher, four Democrats and four Republicans spent the spring meeting with current and former Pentagon leaders, defense industry representatives from the largest companies to small technology companies to finalize their recommendations with scholars and experts from think tanks.
According to the report, these meetings "highlighted key supply chain risks and revealed the need to establish supply chain flexibility, thereby reducing our dependence on overseas resources, especially Chinese resources".
At a virtual launch event held at the New American Security Center on Thursday, Slotkin said that defense officials are well aware of the issues facing the industrial base, but the report is meant to spur a larger conversation.
"We took our stab at a list of improvements, but I'm open to the department coming up with a different list. But they've just got to have a list" of areas where they can work with Congress to shore up critical supply chains.
Gallagher stated that he hopes to bring high-tech manufacturing (such as the manufacture of microchips) back to the new focus of the United States, which will help create " a more competitive and diversified defense industrial base that isn't just dominated by five prime companies, but a healthy emergence of a bunch of other companies, and a healthy culture of collaboration between the public sector and the private sector."
Although the report focuses on domestic manufacturing and Chinese influence in the US market, Gallagher said that the next step will be to review investment flows from the US to Chinese companies.
"That outflow has increased even amid the pandemic, and we have American money being invested in companies" on the Treasury Department's list of Chinese military-industrial enterprises. These companies are made up of companies that work for and cooperate with the Chinese military.
Gallagher said: " We do not want American pension funds, we do not want university endowments being used to build things that are designed to kill Americans in the future war."
But in the Sino-US trade war, China aims to enhance the domestic rare earth materials industry with global development.