Spain's Rare Earths Pit Greens Against Tech Security
Details

Category: tungsten's News
Published on

Saturday, 09 October 2021 10:30
Untapped rare earths projects in Spain are stirring up tensions between mining companies and environmentalists and farmers who fear that mining these minerals that are considered necessary for a high-tech and low-carbon economy will have devastating effects.
Rare earths are widely distributed all over the world, but their concentration is very low, even if a small amount of minerals is extracted, a large amount of ore needs to be processed.
Nonetheless, they are still key ingredients in a range of high-tech and cutting-edge products, from wind turbines and electric cars to smart phones, medical equipment and missile guidance systems.
As China's containment of global supply and the surge in demand to meet the transition to a low-carbon economy, the political pressure – and fiscal incentives – to place strategic interests above the environment is growing.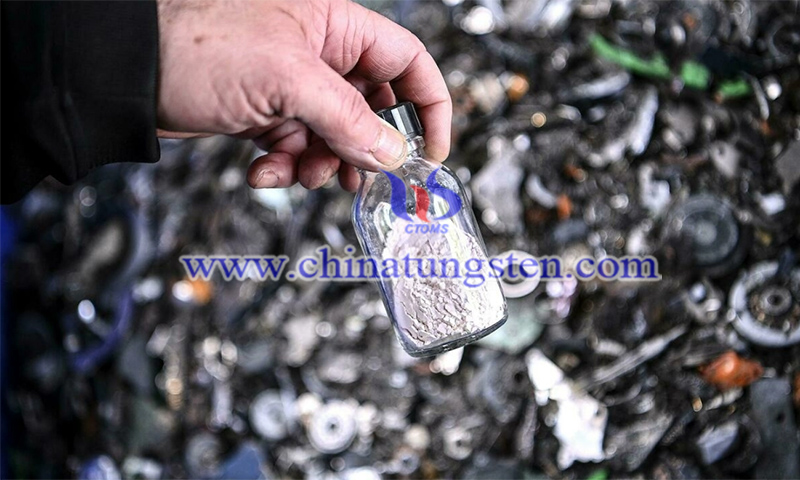 "Spain has the largest amount of rare earth in Europe after Finland. It has real potential," said Vicente Gutierrez Peinador, chairman of the National Federation of Mining and Metallurgical Companies (Confedem).
98% of the rare earths used by the EU are imported from China, which has prompted Brussels to urge member states to develop their extraction capabilities.
According to the Spanish Institute of Geology and Mining, the country's reserves are estimated at 70,000 tons.
"Roberto Martinez, director of mineral resources at the institute, said: "On a global scale, this is not much, but in Europe, it is important. This is enough to arouse the interest of investors, as the demand for these minerals continues to surge.
Peinador of Confedem said: "This is an opportunity for Spain, but it is also for Europe." Martinez said: "Two places are considered particularly interesting: one in Monte Galineiro, in Galicia, and the other in the province of Ciudad Real, in the Castilla y Leon region", said Martinez.
So far, only the 240 hectares (590 acres) Matamulas mining area in Ciudad Real has been applied for mining. The area is rich in monazite, an ore containing rare earth minerals such as thorium, lanthanum, and cerium.
However, the project has been blocked: due to concerns about the environmental impact, the region rejected the mining permit applied by Madrid-based Quantum Mineria in 2019.
Elena Solis, the mining coordinator of the non-governmental organization Ecologists in Action, said: "This deposit is located in an area of great environmental value," between two protected areas.
Solis said that this will involve "moving an astronomical number of the earth, which will put the entire region in danger." He also pointed out that this action requires "a lot of water" and the risk of contamination from toxic and even radioactive dust.
Enrique Burkhalter, Quantum Mineria's project director, said that the refusal to issue a license was "incomprehensible" because "we are in an area deemed suitable for mining by the government." He condemned the "baseless fear" surrounding the proposal.
According to the company, the rare earths mining will take place on the surface, using a technique that limits the risk of toxic dust: the earth will be trucked to a factory, then sieved, and finally returned to the site after the minerals have been removed.