Rare Earth Elements Fuels Environmental Destruction in Kachin State
Details

Category: tungsten's News
Published on

Friday, 13 August 2021 22:46
In remote mountainous areas of Kachin State, rare earth elements (REEs) are being illegally mined, which contain seemingly toxic chemicals and lead to the environmental destruction. REEs are used in everything from wind turbine generators to TV screens.
In the outfield mountainous area bordering China, something is destroying the virgin forest of Kachin State. Satellite images and photos seen by Frontier show that the trees have been cleared and replaced by adjacent pools containing milky white liquid.
the hillside near the pool is full of holes that connect to a network of above-ground and underground pipelines in some places.
These scars were found in the eastern part of Chipwi Township in Kachin State in areas under the control of border guards and militias allied with the warlord Zahkung Ting Ying and the Burmese army are evidence of illegal exploitation of REEs.
Several sources told Frontier and Danwatch, an independent investigative news media that collaborated with Frontier to write this article, that the region's production is almost all of Myanmar's rare earth mining. According to the US Geological Survey and official data, Myanmar is now the world's third-largest producer of rare earths.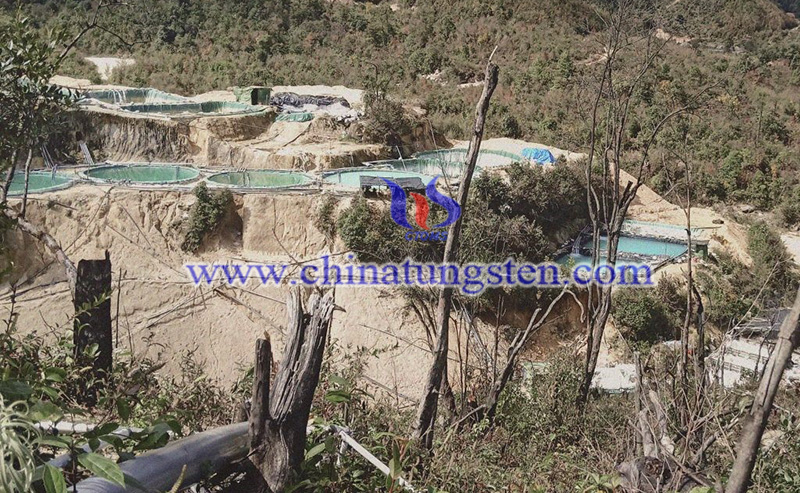 As in other parts of the world, Myanmar's mining of rare earths has led to poor soil and polluted groundwater. Local people confirmed this to Frontier and Danwatch.
However, the survey found that growing global demand means that the rare earths eventually illegally mined from Kachin are likely to appear in products made in Europe.
Rare earths are widely used in everyday technologies, including computer hard drives and monitors, mobile phones, and TV screens. They are also highly sought after for their usefulness in weapons production, wind turbine generators, and car engines.
Since rare earth mining in Kachin is illegal and located in an area controlled by armed groups, few outsiders have visited these mining sites.
For decades, China has been the world's largest official producer of rare earths, but the environmental damage caused by rare earth mining has prompted Beijing to introduce stricter regulations, resulting in a decline in official mining volumes, especially since 2015.
This has driven import demand, and Myanmar has become an important supplier today.
Data from the United Nations Commodity Trade Statistics database shows that China officially imported 300 tons of rare earth elements from Myanmar in 2014, but this number rose to 19,900 tons in 2018 and 35,500 tons in 2020. Globally, Myanmar is second only to China and the United States in terms of rare earth supply.
Ms. Clare Hammond, a Myanmar researcher at London-based environmental regulator Global Witness, pointed out that due to the illegal nature of the industry and a large number of loopholes, official trade data may only show a small part of Myanmar's total mining output.
Since the armed forces seized power on February 1, trade has shown little sign of slowing down. Many sources told Frontier that rare earth mining in Myanmar may increase.
Due to the core position of rare earths in many important fields in the future, global demand for rare earth elements continues to rise, and the interaction among demand, economy and environment has always existed. To prevent the environmental destruction, a reasonable approach is inevitable in Kachin State.