Rainbow Rare Earths Signs Agreement on SADC Separation Technology
Details

Category: tungsten's News
Published on

Thursday, 30 September 2021 21:50
Aim-listed Rainbow Rare Earths has entered into an exclusive intellectual property license agreement with Lakeland, Florida-based K-Technologies Corporation (K-Tech) for the use of its rare earth separation technology in Southern African Development Community (SADC) region.
K-Tech has developed continuous ion exchange and continuous ion chromatography intellectual property (IP) technology that is applicable to the separation of rare earth elements into separated rare earth oxides or carbonates in phosphogypsum applications such as Rainbow's Phalaborwa asset in South Africa.
The K-Tech process achieves rare-earth oxide separation in fewer stages, providing greater flexibility and significant savings in capital and operating expenses compared to conventional technologies, which use many solvent extraction (SX) steps to achieve the same results, Rainbow said.
In addition to the economic benefits, it mentions that the process eliminates the use of toxic and highly flammable solvents and diluents required for SX, providing considerable environmental and safety advantages for the Phalaborwa project.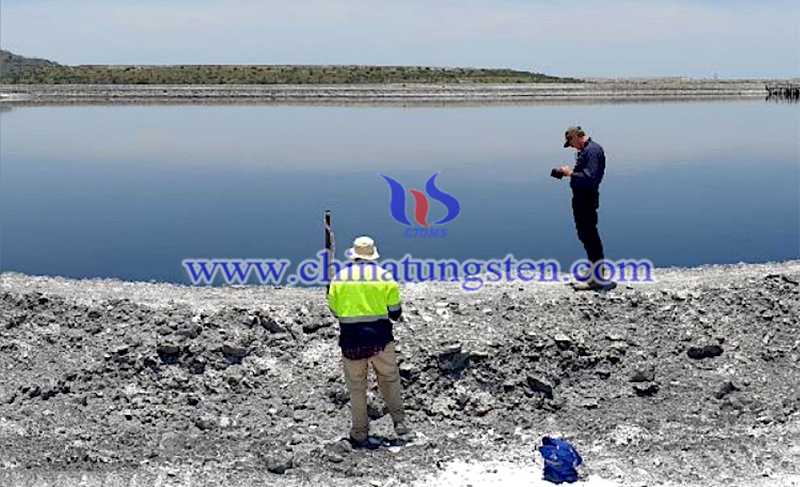 Rainbow Rare Earths notes that the technique targets individual rare earths in solution, so there is no longer a need to separate all of the rare earth oxides, creating considerable efficiency in the processing circuit.
As far as Phalaborwa is concerned, K-Tech is able to develop intellectual property rights to target specific rare earth oxides that are valuable in the plaster pile of assets, namely neodymium and praseodymium, dysprosium and terbium, which together account for almost all the value of rare earths.
The company says this will save costs and streamline the entire separation process, allowing Rainbow to realize higher value from the separated rare earth products than was originally envisioned at Phalaborwa with the sale of mixed rare earth carbonates.
Rainbow has obtained the exclusive intellectual property license rights for this technology for the opportunity to separate rare earth elements from phosphogypsum in the SADC region of Africa, with an initial period of four years.
If the IP is deployed as envisioned for Phalaborwa and any other phosphogypsum projects, it will remain intact for the life of each project.
Rainbow does not require an upfront payment for the technology. License fees of up to $5.5 million can be paid as part of the construction funding for each project deploying the technology.
"We believe that this agreement provides Rainbow with a significant competitive advantage and that the IP is a good fit for our Phalaborwa project, which will allow us to focus on separating only the most valuable rare earth oxides in the basket.
"If the results of the preliminary economic assessment currently being conducted at Phalaborwa are successful, the IP will provide considerable benefits using this proven separation technology.
"In addition to the anticipated capital expenditure and operating expense savings compared to traditional separation circuits, this IP will allow Rainbow to effectively participate in the downstream separation process, allowing us to capture the full price of rare earth oxides for our materials," praised Rainbow CEO George Bennet.
Rainbow Rare Earths is a mining company with two major opportunities in Africa: the Phalaborwa Project in South Africa and the high-grade Gakara Project in Burundi, East Africa.