Queensland Government Invest Plants to Recovery Rare Earths
Details

Category: tungsten's News
Published on

Monday, 16 August 2021 21:36
The Queensland government has invested A$1 million in a joint study with the Institute of Sustainable Minerals of the University of Queensland to investigate the use of local plants to extract rare earths.
Through this research, selenium weeds and various macadamia trees are studying their ability as " hyperaccumulators" to extract rare earth metals from the ground through a process called " phytomining ".
Resource Minister Scott Stewart said that this world's first joint innovative research has the potential to change the way some mines operate in the future.
"In a commercial environment, this may mean that plants can be used to extract minerals, which means there is no need to destroy the ground," Stewart said.
"Alternatively, they can be used to extract minerals from tailings during mine restoration and then sell them. The popularity of renewable technologies and electric vehicles continues to grow.
"We already know that Queensland is rich in cobalt, copper, and vanadium deposits. As we continue to implement the Covid-19 Economic Recovery Plan, we hope to find new ways to use these minerals to create more jobs."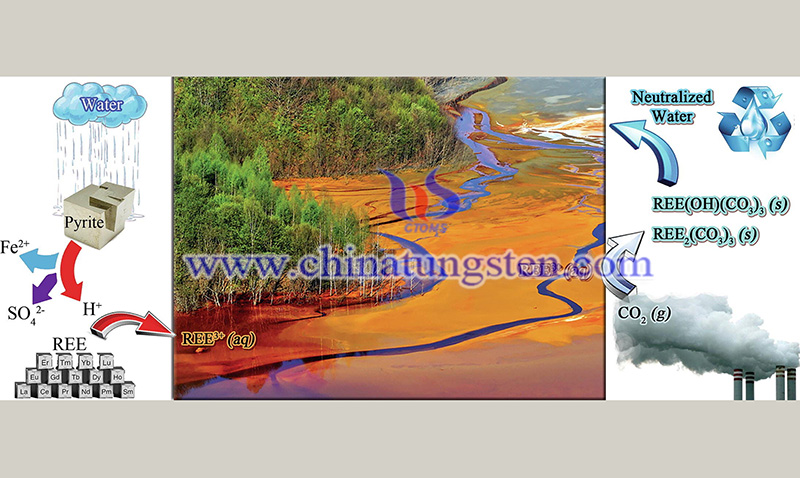 Researchers have found that planting a type of super battery in nickel-rich locations like mine tailings dams can produce 300 kg of nickel per hectare per year, which means that important metals for rechargeable batteries and stainless steel can be harvested, instead of mining.
The research will involve determining whether certain types of native plants found in places rich in rare earth elements can extract large amounts of these metals from the soil.
Rick Valenta, a professor at the University of Queensland, said that if successful, plant mining research can provide sustainable sources of rare earths with little impact on the environment.
"The research aims to develop hybrid processing technologies to extract rare earth elements and unlock various resources that are not normally considered for rare earth element production," Valenta said.
Stewart said that this will be favored worldwide, thereby enhancing Queensland's position in the market.
"Consumers in Europe or the United States want to know that the materials used to make electric car batteries are socially and environmentally ethical," the Minister said.
"This is why we continue to deal with the European market and demonstrate the potential of the Queensland mineral industry. Plant mining can provide Queensland with a unique advantage in this area."
Associate Professor Peter Erskine, director of the University of Queensland's Mine Land Rehabilitation Center, said that plant mining can be used to obtain unconventional resources that cannot be obtained using existing mineral processing technologies.
"This includes mine waste, such as tailings, which still contain residual metals of interest-in effect, plant mining can convert waste into new resources."
This special study will last for four and a half years and will include testing of rare-earth-rich materials from the Phosphate Hill mine and the closed Mary Kathleen mine near Cloncurry, and the Peak Range in central Queensland.
A series of experiments will then be conducted to determine the best conditions, application scope and limitations for the identified plants and different types of rare earths materials.