Praseodymium Oxide Price – June 23, 2021
Details

Category: tungsten's News
Published on

Thursday, 24 June 2021 13:56
Rare earth market quotation in China: lanthanum oxide and dysprosium oxide prices continue to decline while praseodymium oxide price remains unchanged on June 23, 2021.
Under the mutual influence of favorable and unfavorable factors, the negotiation between buyers and sellers is slightly deadlocked, and the transaction is low. However, in the medium and long term, the relationship between supply and demand determines that the domestic rare earth market is still in a positive situation. At present, wind power is the downstream area with the largest consumption of NdFeB magnetic materials; new energy vehicles are the second largest consumption area.
As of the end of May, the national installed capacity of power generation was 2.24 billion kilowatts, a year-on-year increase of 9.5%. Among them, wind power installed capacity was 290 million kilowatts, a year-on-year increase of 34.4%; solar power installed capacity was 260 million kilowatts, a year-on-year increase of 24.7%. From January to May, 7.79 million kilowatts of wind power and grid installed capacity nationwide were added, an increase of 2.89 million kilowatts year-on-year.
Prices of rare earth products on June 23, 2021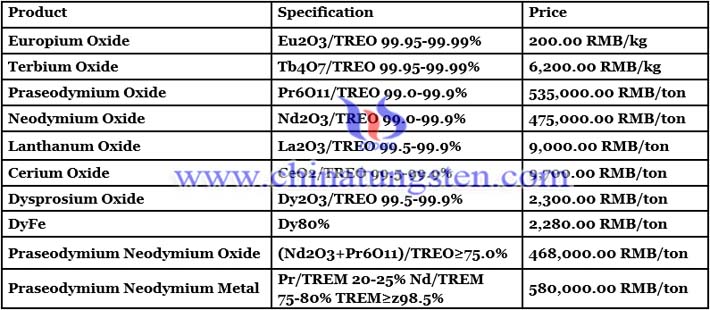 Picture of praseodymium oxide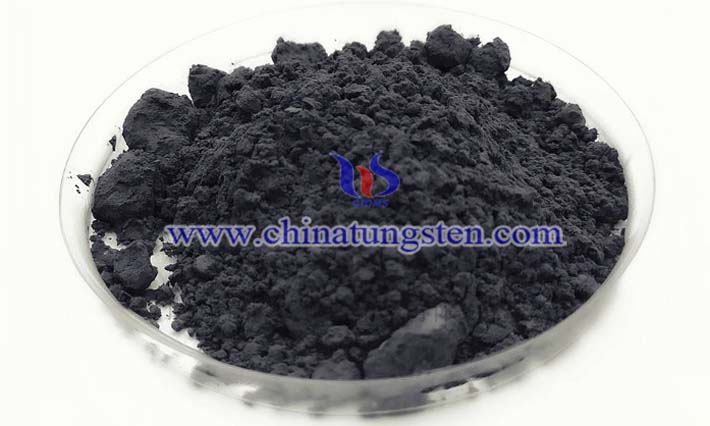 Follow our WeChat to know the latest tungsten price, information and market analysis.