Neodymium Oxide Price – August 11, 2021
Details

Category: tungsten's News
Published on

Friday, 13 August 2021 10:20
There is no significant fluctuation in China's domestic rare earth prices as a whole on August 11, 2021. Under the influence of many uncertain factors around the world, the agreement between buyers and sellers is not high, resulting in limited spot transactions.
The main reasons for the low activity of the rare earth market are as follows: first, under the influence of recent tightening of environmental protection policies, multiple power cuts, and high temperature and rainy weather, rare earth mining enterprises have difficulty in mining, which is one of the reasons for the difficulty in lowering product prices. In addition, supported by the sustainable development of new energy vehicles, wind power, inverter air conditioners and other fields, holders are less willing to make price changes; second, the prices of mainstream rare earth products have continued to rise since July, causing separation companies and magnetic materials companies to fear high prices, and some companies are not very accommodating in funds, and new orders are even scarce.
In the news: In August, the listing prices of Northern Rare earth in China increased sharply. Among them, neodymium praseodymium oxide was increased by 94,300 yuan/ton, and the quotation was 633,200 yuan/ton; neodymium oxide was increased by 102,600 yuan/ton and the quotation was 641,500 yuan/ton; neodymium praseodymium was increased by 641,500 yuan/ton. 113,000 yuan/ton, quotation is 775,000 yuan/ton; neodymium metal is raised by 123,000 yuan/ton, quotation is 785,000 yuan/ton.
Prices of rare earth products on August 11, 2021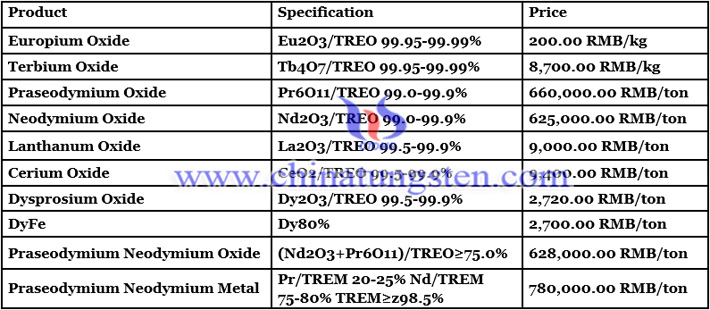 Picture of terbium oxide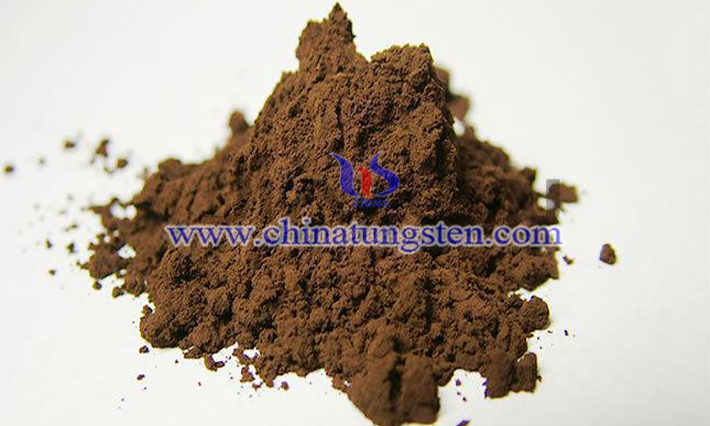 Follow our WeChat to know the latest tungsten price, information and market analysis.