Neodymium Oxide Price – Aug. 2, 2021
Details

Category: tungsten's News
Published on

Monday, 02 August 2021 17:16
Rare earth market quotation in China: terbium oxide, neodymium oxide and dysprosium oxide prices continue to be in the upward trend on Aug. 2, 2021. Under the influence of low inventory of some products, steady downstream demand and good policies, traders are more optimistic, and low-priced goods on the market are scarce.
The main reasons for the recent low positions of mainstream products are as follows: first, due to the increase in natural disasters and high-temperature electricity shortages, the production capacity of rare earth mining companies has shrunk; second, with the increase in the demand for new energy automobile motors, the amount of NdFeB magnets has also increased, which will accelerate the reduction of rare earth raw materials; third, in the first half of this year, China's economy continued to recover steadily and the supply and demand cycle was smooth, laying a good foundation for the operation of the rare earth industry in the second half of the year.
Prices of rare earth products on Aug. 2, 2021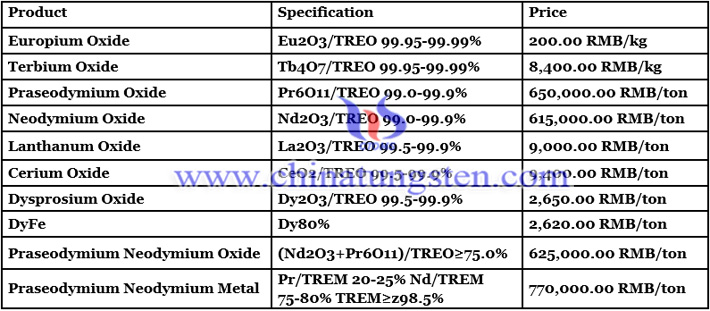 Picture of cerium oxide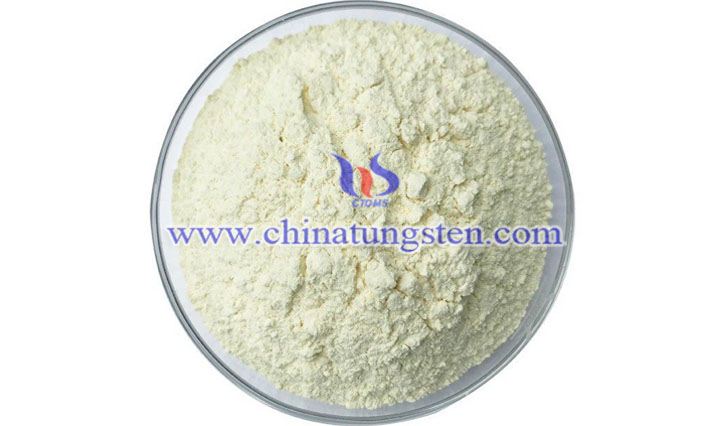 Follow our WeChat to know the latest tungsten price, information and market analysis.