King Island Scheelite Receives Funding for Dolphin tungsten Project
Details

Category:

Tungsten's News

Published on

Sunday, 01 August 2021 21:51
King Island Scheelite has received a US$70,000 exploration and drilling grant from the Tasmanian government to fund greenfield exploration at the license of the Dolphin Tungsten Project on King Island in the state.
With this grant, the company will mobilize a set of drilling equipment for the Dolphin project before the end of the year.
The introduction of co-funded incentives is to stimulate statewide exploration of minerals, oil and natural gas, and geothermal resources, and the co-fund provides a pool of $2 million over four years to reduce the company's direct drilling costs.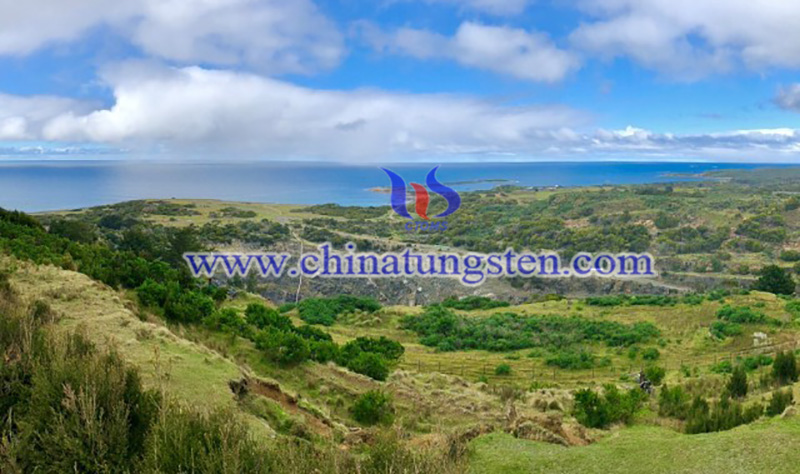 The funding limit is US$50,000. If helicopter support is needed, companies can get help from an additional US$20,000.
King Island Scheelite has received two grants for drilling in Dolphin. The funding is used to test whether the known tungsten mineralization identified in the previous drilling has a new extension.
The company plans to carry out a four-hole diamond project, three of which will be used to test the southward mineralization trend in the Investigator 24 exploration area, and the other hole will be used to test the mineralization trend north of the Investigator 21 exploration area.
According to the time requirement of the grant, King Island Scheelite will add a drilling rig on the project site before the end of the year. The grant is valid until April 2022, and it requires all activities to be completed by this coming summer.
To support the redevelopment of Dolphin, in February, the Tasmanian government issued a 10-year loan which is worth 10 million Australian dollars.
Last month, the company received the first batch of environmental approvals for the project's mine management plan.
The revised feasibility study indicated that a 6-year underground operation was carried out on an 8-year open-pit mine. The open-pit mine has been approved to process 400,000 tons of ore annually and produce 275,000 tons of tungsten oxide.
Funds were disbursed shortly after the revised feasibility study was released, which increased the expected net present value of the Dolphin project by 65% to US$241 million.

"This funding significantly enhances financial strength and flexibility at an exciting time for our company," King Island Scheelite said at the time. "It allows us to continue our development plan in Dolphin, one of the few high-quality tungsten deposits remaining in the Western world."
The historic Dolphin project is located near the mining town of Grassy on the southeast coast of Kings Island. The development purpose of this small town was to provide services for the Dolphin mine, which produced scheelite, until the Dolphin mine was closed in 1992.
Nowadays, Dolphin Tungsten Project has a potential reserve of 2.9 million tons, with a tungsten oxide content of 0.73%, including 1.5Mt tungsten oxide underground components with a content of 1.24%. The prospect is significant and beneficial for King Island Scheelite.