Ionic Clay Rare Earths Are Mount Ridley's Key to Big Industry
Details

Category: tungsten's News
Published on

Friday, 17 September 2021 22:16
With the increasing global demand for rare earths, Australia's Mount Ridley Mines Ltd gets excited after when it discovered a wide-ranging deposit in its namesake project. A recent reanalysis of 950 hollow samples revealed that the structure returned important rare earth elements values-including more than 1,000 ppm of total rare earth oxides (TREO).
Although the above findings are enough to arouse people's interest, the most interesting is the type of rare earth mineralization. In short, Mount Ridley Mines has discovered rare earth elements that appear to be present in ion-adsorbed clay (IAC), which may indeed be shocking.
IAC deposits are usually located in southern China and are generally considered to be one of the cheapest and most easily available heavy rare earth resources. IAC deposits account for a large proportion of the world's total production.
For a long time, the only important deposit outside of China is Ionic Rare Earth's Makuutu project in Uganda, which has been an important factor in the growth of Ionic's market value since the beginning of this year.
Although the Mount Ridley project is still in its early stages, the results so far have been comparable to Makuutu and are likely to represent the opening of a new rare earth project hosted by IAC outside of China and Uganda.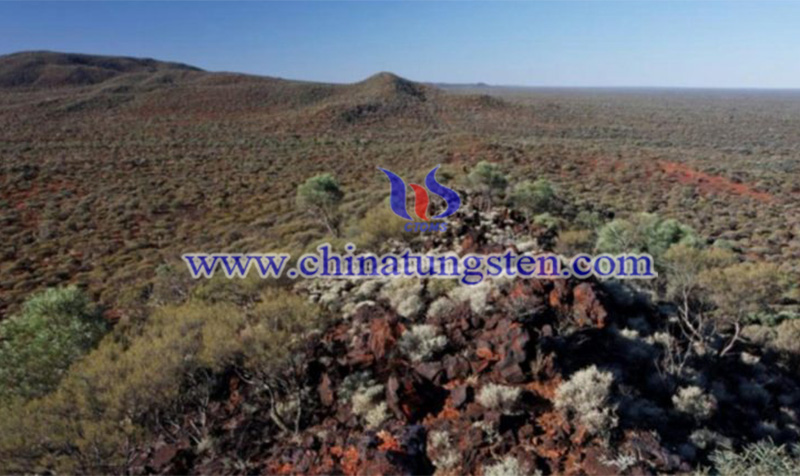 The project was not originally due to its rare earth potential. Its company secretary, Peter Christie, told Stockhead that it was identified as a sulfide of nickel and copper and that the company had begun to look for opportunities to link it to the clean energy and green economy sectors.
Fortunately, one of the company's consultants told the company that the project has the characteristics of hosting rare earths.
"Mount Ridley's value proposition is that if we can prove that we have a lot of tons of rare earth minerals and it is metallurgically similar to Makuutu, then we will be in a very interesting position," Christie said. Considering that there is a strongly mineralized zone in a mineralized zone that is 25 kilometers long and 1 kilometer wide, the first goal is unlikely to be achieved, which is described as a river running through the company's mineral tenements.
"A lot of tonnes would not be a problem, it's all about efficient metallurgy, and this is where we will spend our time," he added. "Then we go back to logistics; the life and death of the mining industry depend on logistics." The project is located only 30 kilometers from Esperance.
Although the area where the Mt Ridley project is located is still underdeveloped, it is close to a major deep-water port, which means it is close to infrastructure and amenities. Looking ahead, the company is waiting for the retest results of the remaining 160 samples.
"We have a geochemist who will help us draw a profile, understand the rock we are in and where we are in the clay profile," Christie pointed out. "Then we will also start metallurgy. Once we do this, we will know which elements will be easy to mine and which will be harder. Then we can adjust our exploration process accordingly."
In terms of metallurgy, he pointed out that the company hopes to see more dysprosium and terbium heavy rare earths and high-value key rare earth neodymium and praseodymium (NdPr). "I think we have no problem with NdPr. We were surprised to find high Dy and Tb content, but we need to do more in this area," Christie added.
To build resources, Mount Ridley will conduct hollow drilling and sonic drilling to determine the type of ore and metal. "This provides us with density information and samples for metallurgy, so we will try to transform an existing idea into an exploration target and then into a resource," he explained.
"We will drill about a 10-km radius around the zone we know to provide ourselves with global resources," Christie added that the similarity to the Makuutu mineralization means that a lot of pioneering work has been done for the mining area. "This is a good starting point."