Greenland Prepares Legislation to Stop Large Scale Rare Earths Mines
Details

Category: tungsten's News
Published on

Tuesday, 21 September 2021 19:10
Greenland's new government is preparing legislation to ban uranium mining and halt development of the Kvanefjeld mine, one of the world's largest rare earths mines, its mineral resources minister said.
The Kvanefjeld mine, owned by Australian mining company Greenland Minerals, is located near the southern town of Narsaq and contains large deposits of rare earth metals but also radioactive uranium, which locals fear will harm the island's fragile environment if mining continues.
China has long been a world leader in rare earth exports, and while the economy has grown tremendously, the mining of rare earths and other metals has also caused unrecoverable damage to the environment, and China has now slowed down its mining and exports of rare earths, turning to Myanmar for imports.
The island's left-wing government, which came to power in April and campaigned against the development of the Kvanefjeld mine, said it would ban exploration for deposits that contain uranium enriched above 100 parts per minute (ppm), although the World Nuclear Association considers that to be very low-level.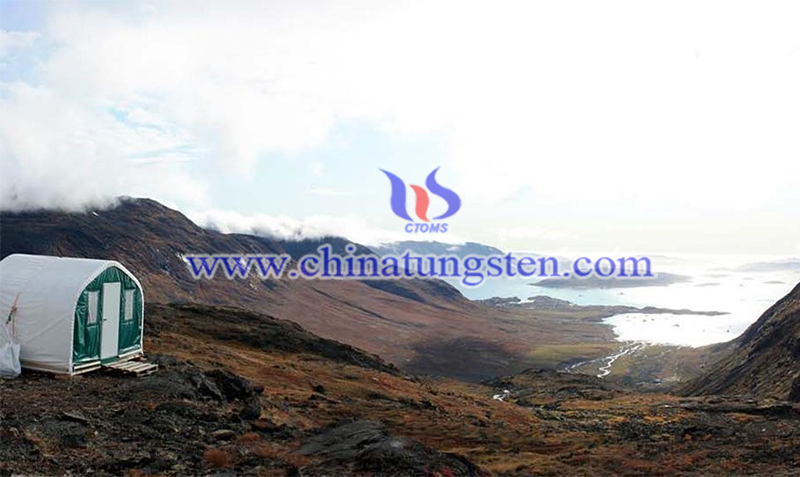 What we know is that the background radiation in and around Narsaq is quite high, which means the project would conflict with the upcoming zero-tolerance policy on uranium mining," Mineral Resources Minister Naaja Nathanielsen told Reuters in an interview in the capital Nuuk."
The Kvanefjeld mine, one of the world's largest rare earth mines, received preliminary approval last year, and the project is expected to receive final approval under the previous government.
Mining companies have been fighting for the right to mine rare-earth deposits in the island, which the U.S. Geological Survey says has the world's largest untapped metal deposits. This rare earths mineral group is becoming increasingly important as the world moves toward a renewable future. Rare earth metals can be used in everything from electric car batteries to missiles.
Public hearings on the project concluded this week. Chinese partner Shenghe Resources, which owns about 10 percent, and Greenland Minerals attended community meetings in February but not in August and September, citing the political nature of those meetings.
John Mair, chief executive of a company that has spent more than $100 million preparing the project, told Reuters on Friday that he believes his company still has "valid right to pursue an exploitation licence for the project in compliance with the island's laws."
Locals are concerned that potential litigation against the island would hurt its ability to attract investment in the burgeoning mining industry, which they see as key to growing their economy.
John Mair said it was too early to look at legal action, "but as a public company, we must protect shareholder interests in the event a practical solution is not found."
Nathanielsen said the government included a clause in its contract with the company in 2013 stating that it "has no claim on the exploration license and can refuse it for political reasons."
"We can't issue assurances about the lawsuit, but we believe we are in a pretty good position in a potential court case," she added.
Nathanielsen said the new bill about rare earths mines, which will also include an option to ban exploration for other radioactive minerals such as thorium, is due to be passed in the fall with the support of coalition partner Naleraq party.