European Small Miners Aim for Rare Earth Supply Chain
Details

Category: tungsten's News
Published on

Thursday, 29 July 2021 22:02
As the demand for electric vehicles continues to grow, European small-scale miners are committed to improving their mine development and oil refining capabilities to dig lithium, cobalt and rare earth that automakers rely on, and reduce their dependence on China.
Due to production shutdowns and shortages caused by the Covid-19 pandemic, efforts in the United States and Europe to establish safe and independent supply chains for key minerals used in electric vehicles (EVs), wind turbines, and aircraft engines have accelerated.
As companies face pressure to reduce their carbon footprint, processing metals into commodities that can be circulated on the African continent without traveling far is an environmental goal.
Company officials said that at least four smaller companies will build ore processing facilities in the European Special Economic Zone in the next five years, and more companies plan to build mines on the European continent and process materials on site.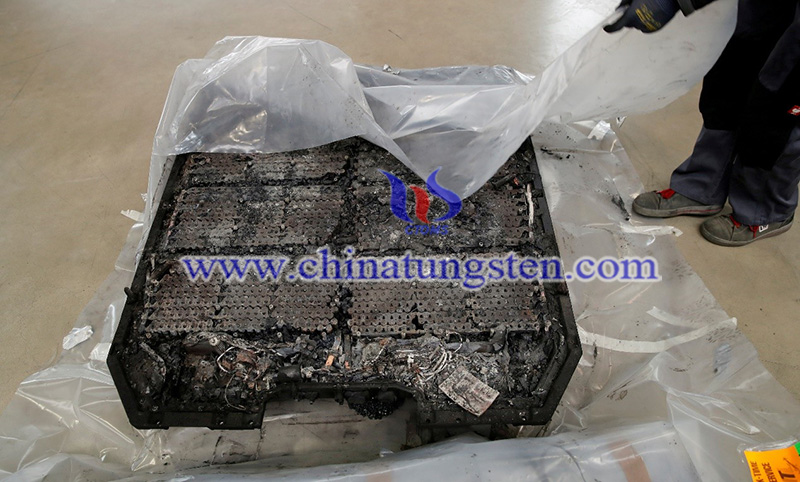 Benefiting from tax exemption and state aid, Mkango Resources (MKA.V), a rare earth developer with projects in Malawi, is cooperating with the chemical company Grupa Azoty Pulawy to build a separation plant in the Polish Special Economic Zone.
William Dawes, CEO of Mkango Resources, said: "This site… is in line with Europe's initiative to create a stronger and more diverse supply chain."
Europe is home to automakers such as Volkswagen, BMW Group, Stellatis (STLA.MI) and Renault (RENA.PA), as well as auto parts suppliers, which are under pressure from regulators to purchase raw materials in the region.
The EU's "rules of origin" determine where goods are manufactured or produced. Starting from 2027, 65% of the value of a product needs to be purchased locally in order to be eligible for duty-free commodity movement within the EU.
Craig Scherba, president of graphite developer NextSource Materials (NEXT.TO), said there are risks in relocating from low-cost jurisdictions such as Asia. The company has a project in Madagascar and plans to build battery anode facilities. Europe is one of the possible locations.
"The companies that can keep costs low will survive," he said.
Elsewhere, Pensana Plc (PRE.L), a rare earth developer with assets in Angola, is using the British government's Automotive Transformation Fund to build a metal purification plant in the UK, which grants to accelerate the transition to a net-zero automotive supply chain.
He said that compared with similar plants in Europe, the Saltend plant has lower capital expenditure and operating costs.
Saltend is located in the Humber Port area, which has free port status, which exempts incoming goods from customs duties.
Pensana has so far raised 15 million pounds through equity financing of a $20.96 million factory, which will create approximately 100 jobs.
For the local community, new job opportunities are great, but British industry will also have to invest in training workers.
Australia's Infinity Lithium (INF.AX) is seeking to develop the San Jose industrial lithium project in Spain, which is an open-pit mine designed to also be processed and refined on site. Another Australian company, NeoMetals (NMT.AX) is planning to build a lithium recycling plant in Germany.
For large miners dealing with larger tonnages, it is usually not economical to build facilities in Europe, but many small rare earth miners are making efforts to build a European electric vehicle supply chain independent of China.