Electric Car Manufacturers Seek Substitutes for Rare Earths
Details

Category: tungsten's News
Published on

Saturday, 07 August 2021 12:30
Western electric car manufacturers are trying to reduce their reliance on China's rare earths. As tensions between China and other countries, including the United States, intensify, manufacturers worry that the supply of these metals may be restricted.
Rare earth elements (REEs) are not really rare. But they can pollute the environment and are difficult to process. Moreover, China is the main country producing these metals. The demand for magnets for all forms of renewable energy is increasing. Experts said that at this stage, countries may be facing a shortage of supply.
For many years, some automobile companies have been seeking to replace rare earth metals. Western automakers say they worry about more than the stability of supply. They are also worried about sharp price increases and environmental damage that occur during the production process.
Over the past twenty years, Western countries mostly stopped producing rare earth metals. Production involves complex processing and often dangerous byproducts.
The production of rare earths involves complex processing techniques and often dangerous by-products. In the past two decades, most Western countries have stopped producing rare earth metals.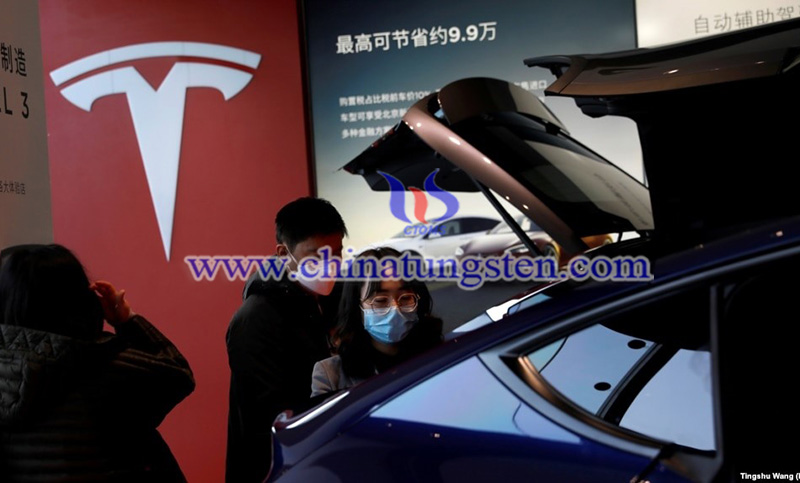 Rare earth magnets are mostly made of neodymium. Magnets are widely regarded as the most effective way to power electric vehicles (EVs). China accounts for 90% of the world's supply. The price of neodymium oxide more than doubled during the last nine months and is still up 90%.
Companies trying to stop using magnets include Japanese automaker Nissan. Nissan told Reuters that it is discontinuing the use of REEs in its new Ariya model engines. Germany's BMW took the same approach this year with its iX3 electric sport utility vehicle. The two largest automakers in the world, Toyota and Volkswagen, told Reuters that they are also reducing the use of rare earth minerals.
The electronics, renewable energy, and defense industries need rare earths. Because some can generate continuous magnetic force, the magnets they make are called permanent magnets.
Electric cars with permanent magnets require less battery power and can travel farther than electric cars with ordinary magnets. Until around 2010, when China threatened to cut rare earth supplies in its conflict with Japan, special magnets were the clear choice for electric vehicles.
Now, supply issues are creating a gap between Chinese electric car manufacturers and their Western competitors.
Although Western automakers are laying off workers, the Chinese are still using permanent magnets to make cars. A Chinese rare earth industry official told Reuters that if political risks are aside, China can "fully meet" the needs of the world.
Now, the company is developing a metal-free electric engine, or recovering more magnets from existing vehicles.
BMW said it has redesigned its electric vehicle technology to make up for the lack of REEs. Car manufacturer Renault has made Zoe models that do not contain rare earths for more and more city cars that do not require long battery life.
Although car sales declined during the pandemic, the demand for neodymium magnets for electric vehicles increased by 35% last year alone.
Wind power plants called turbines also need magnets. For many electric car drivers, the distance issue may not be a problem.
Researcher Jürgen Gassmann said: "Most people drive less than 100 miles a day," so you can use a lower-performance motor. He works at the Fraunhofer Institute for Materials and Beam Technology in Germany.
However, some companies, such as Toyota, still use permanent magnets, but have reduced the use of rare earths. They developed a magnet that needs to reduce neodymium by 20% to 50%.
Claudio Vittori, an expert at IHS Markit, an information provider in the United States and Britain, said that by 2030, the use of rare earth-free electric motors among electric car manufacturers is expected to increase nearly eight times. But permanent magnet motors will still dominate, mainly because of their power and efficiency.
If the prediction is correct, it is unclear whether these changes will affect the rare earth metal market.