Dysprosium Oxide Price – October 11, 2021
Details

Category: tungsten's News
Published on

Friday, 15 October 2021 09:31
Rare earth market quotation in China: terbium oxide, dysprosium oxide and praseodymium neodymium oxide prices show signs of rise at the beginning of the week.
Dual control of energy consumption, power curtailment, and environmental protection policy upgrades have not only affected the production of many magnetic materials companies to a certain extent, but also greatly reduced the production capacity of rare earth mines and separation companies. Therefore, in the case of limited new orders, the price of raw materials is also relatively strong.
Recently, with the support of the rapid development of new energy vehicles, wind power generation, inverter air conditioners and other industries, the amount of rare earth permanent magnet materials is still relatively large. Therefore, some industry players have stated that the future increase in national indicators is expected to be maintained at 20,000 to 30,000 tons of rare earth oxidation. In addition, it is expected that the distribution of domestic indicators in the future will tend to North Rare Earth. It is worth mentioning that this year's domestic indicators have increased by 28,000 tons year-on-year, of which 26,000 tons will go to northern rare earths.
Prices of rare earth products on October 11, 2021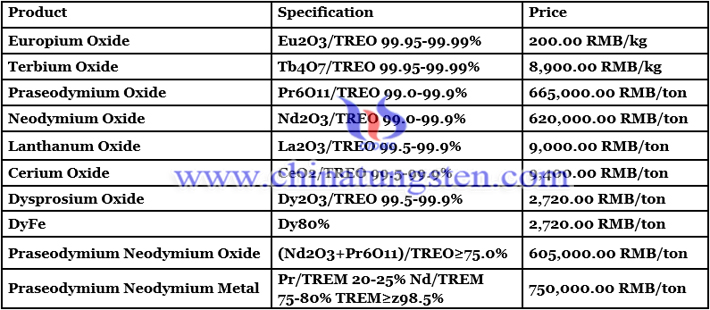 Picture of rare earth permanent magnets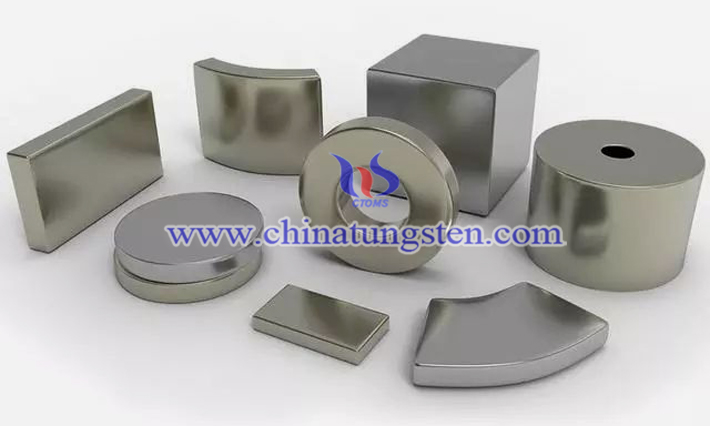 Follow our WeChat to know the latest tungsten price, information and market analysis.