Dysprosium Oxide Price – August 23, 2021
Details

Category: tungsten's News
Published on

Tuesday, 24 August 2021 11:49
Rare earth market quotation in China: terbium oxide, dysprosium oxide and praseodymium neodymium oxide prices continue to decline in the week began on Monday August 23, 2021 as the market has prices but no sales.
With the weakening of the positive factors, the consumption of downstream users fell short of expectations, which in turn led to the insufficient ability of suppliers to stabilize prices, and the prices of mainstream products fell slightly. However, supported by the limited release of domestic and foreign rare earth mining enterprises' production capacity, sellers are not willing to sharply cut prices. According to Chinatungsten Online, Australia and Myanmar have not produced much rare earth due to the impact of the epidemic.
Prices of rare earth products on August 23, 2021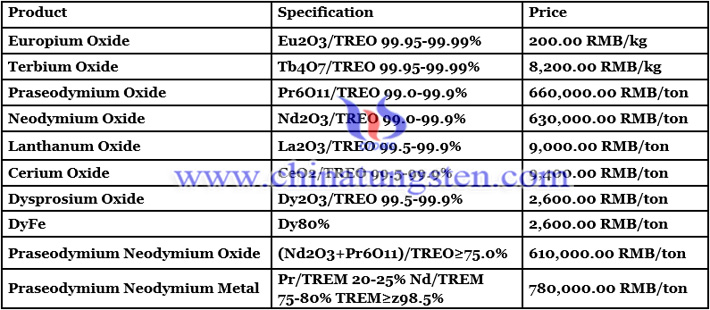 Picture of cerium oxide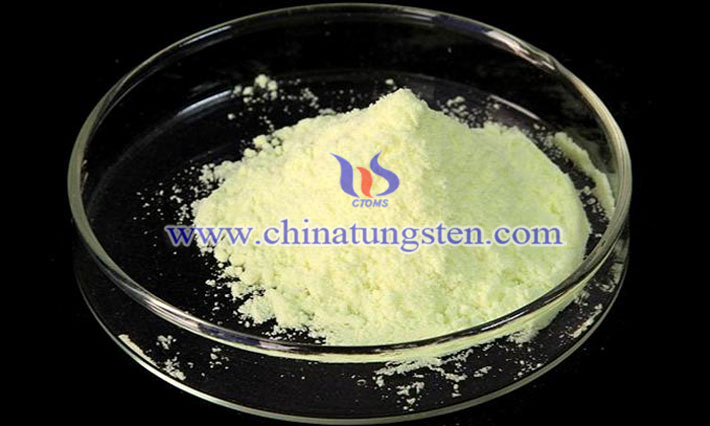 Follow our WeChat to know the latest tungsten price, information and market analysis.