Demand and Supply to Support China's Mo Prices
Details

Category: tungsten's News
Published on

Wednesday, 04 August 2021 12:32
Market participants said that due to stable demand from steel manufacturers and the tight supply of concentrate raw materials to support the alloy market, it is expected that China's molybdenum (Mo) prices will remain firm in the coming week.
On July 21, the domestic price of 60pc molybdenum-containing alloys assessed by Argus is 153,000-157,000 yuan/ton, or 255-262 yuan/kg (39.41-40.44 US dollars/kg). Following a drop of Yn1,000/ton on July 19, the price of 60pc-grade alloys containing molybdenum on the 20th was stable compared to the day before by lowering the bid prices paid by steel manufacturers.
The decline in molybdenum prices in overseas markets, coupled with the low bidding prices of major steel producers, hindered China's spot prices from rising later this week.
In mid of July, trading companies and several alloy smelters slightly lowered their quotations to promote sales. Most alloy producers considered that the tight supply of concentrate raw materials would lead to firm concentrate prices,so they stuck to original quotations.
In July, Chinese steelmakers have bought about 6,000 tons of precious alloys. More steelmakers plan to release new tender documents in the rest of this month.
They obtained about 11,000 tons in June, and market participants expect their purchases in July to remain at a high level of about 10,000 tons.
Yichun Luming is a large mining company located in Heilongjiang. After completing a 10-day overhaul in late June, it started 10-day equipment maintenance this week.
According to official customs data, China imported 3,377 tons of unroasted and roasted molybdenum concentrate in June, a sharp drop of 33.64% from 5,089 tons in May and a sharp drop of 63.60% from 9,279 tons in the same period last year.
As the global Covid-19 pandemic has eased and international consumer demand has recovered, coupled with the prices outside of China have been higher than domestic prices in the past few months, Chinese alloy producers have switched to purchasing concentrates from overseas mines to domestic suppliers raw material.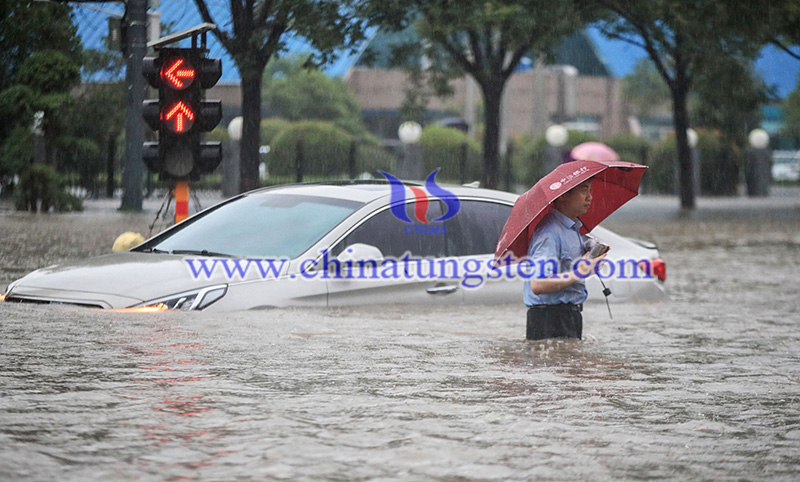 As the main molybdenum production centers in Liaoning and Henan provinces, the output of the two provinces have recently been interrupted, which may lead to a rebound in China's molybdenum prices in the short term.
During the environmental inspections in the past week, several alloy producers in Liaoning Province have cut or stopped production.
Heavy rain caused the flooding of many roads and subway stations in Henan Province. More than 144,000 residents of the province were affected. 12 people were killed in the center of Zhengzhou, the provincial capital. Several manufacturers near Zhengzhou stopped production due to flooded workshops.
Because there was no heavy rain in Luoyang City, mining companies and alloy smelters started operations normally in the past two days.
Most of the producers in Henan Province are located in Luoyang City, some distance from Zhengzhou where it rains heavily.
"We are still observing the impact of production disruptions. Since Zhengzhou is a hub for rail and road transportation, floods may affect logistics and delivery in the short term," a major molybdenum producer in Henan told Argus.
This impact will inevitably cause fluctuations in the price of Mo, whether in China or the world.