Climate Change Increases Rare Earth Elements in Snake River at Colorado
Details

Category: tungsten's News
Published on

Tuesday, 28 September 2021 16:43
Researchers are studying how climate change releases more rare earth elements into rivers, usually, these metals appear with acid rock drainage. Snake River originated in the high mountains of Colorado, the US, and its source is near Loveland Pass.
According to a recent study, hydrological changes caused by climate change are releasing more rare earth metals. This discovery may have a broader impact on the water quality of the entire western region.
A study published last month in Environmental Science & Technology found that due to droughts and reduced winter snow cover, stream flows were reduced, which ultimately resulted in higher levels of rare earth metals appearing in Colorado's water supply. The lower stream flow means that the metal cannot be diluted well.
The author of the study, Diane McKnight, a professor of engineering at the University of Colorado Boulder, said: "This is the first study to link increased concentrations of rare elements with climate change-driven hydrological changes."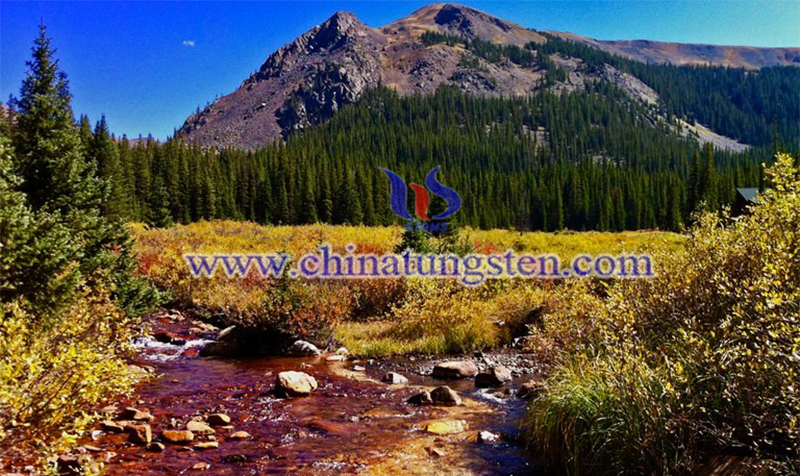 Rare earth elements are ubiquitous today, used in mobile phones, hard drives and solar panels. They exist naturally as a group of 17 metal elements. "Although studies have shown that they are toxic to small aquatic organisms and microorganisms, we are not very sure whether they will extend to humans," said first author Garrett Rue.
Rare earth metals are not considered a known toxic metal by the Environmental Protection Agency; their concentration is not monitored and no water quality standards have been set for them. Because they are often found in the drainage of acid mines along with metals of concern such as zinc and lead, it is difficult to separate them and determine their impact on the environment and humans. But when they are used more and more in medical products, it also means that rare earth elements are re-entering the ecosystem in the form of wastewater, prompting people to renew their understanding of them.
In a tunnel view of the Pennsylvania mine, an 18-foot-thick reinforced concrete partition will help reduce the discharge of heavy metals, such as zinc, into the upper reaches of the Peru Creek and Snake River. The researchers found that the area still contains high levels of rare earth metals.
This study used samples spanning nearly forty years and found that the element content of the entire Snake River was between 1 and hundreds of micrograms per liter. The researchers found that the concentration is so high that it needs to be measured in micrograms. This fact itself means that the rare earth element content of the river is abnormally high. Scientists also found that the accumulation of these elements in stream insects is similar to toxic lead and cadmium.
The highest concentrations are near water sources and in areas that receive acid mine drainage from abandoned mines. Acid mine drainage occurs because rocks containing certain minerals oxidize when exposed to air and water. The resulting chemical reaction produces sulfuric acid, which can dissolve metals such as iron and bring rare earth elements out of the rock.