China's Rare Earths Prices Drops, and 50% Iron Ore Prices Rises in Australia
Details

Category: tungsten's News
Published on

Wednesday, 02 June 2021 18:43
The lack of iron ore production in Australia and Brazil has caused global iron ore prices to rise by about 50% over last year. However, the price of rare earths produced in China has fallen since April because international businesses have found alternative buyers.
In the past two months, international iron ore prices have been negatively affected by the relationship between China and Australia, as well as reduced production, and their prices have risen to new highs. In 2020, iron ore will cost 700 to 800 yuan per ton, rising to more than 1,200 yuan today, an increase of nearly 50%.
According to public opinion, as the epidemic is brought under control, the production capacity of enterprises in various countries is recovering, and the demand for steel is increasing. However, Australia and Brazil, as the main iron ore exporters, have insufficient capacity. Among them, in the first quarter of this year, Brazil's Vale iron ore output was 68.045 million tons, a decrease of 19.5% compared to the fourth quarter of last year.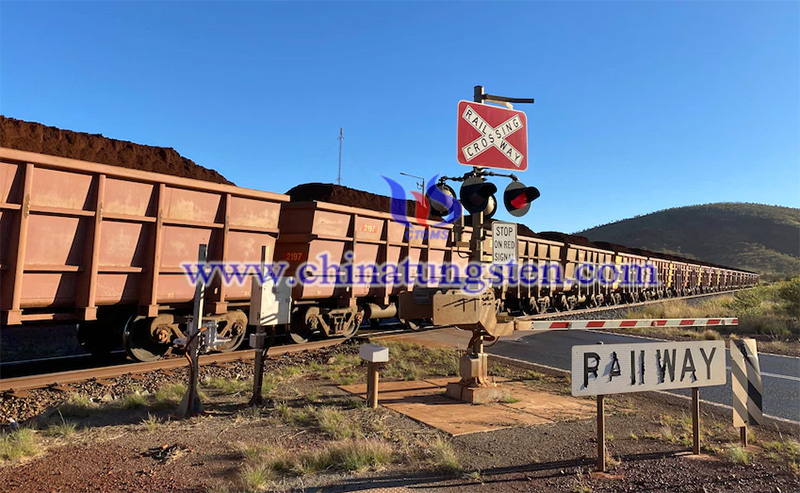 On the other side, the demand for iron ore has soared. In an interview with Radio Free Asia on Tuesday (18th), Chongyi Feng, a professor at the University of Technology Sydney, said that developed countries such as Japan, Europe and the United States have resumed production, and demand for iron ore has increased, resulting in an imbalance between supply and demand.
Chongyi Feng said: "Because their economic activities have resumed, demand in this area has returned. However, Brazil, a major iron ore exporter, has not resumed exports, and none of its companies can resume processing iron ore. Iron ore prices are affected by the relationship between supply and demand".
However, as the price of iron ore soared, the price of rare earths and related products has fallen. According to reports, take neodymium oxide, one of the most used rare earth products, for example. Since March, its price has dropped from the highest value of nearly RMB 700,000 per ton to more than RMB 500,000 today.
He pointed out that although China has abundant rare earth resources, when she uses rare earths as strategic materials to coerce foreign countries, foreign countries will choose to import rare metals from other countries, and Chinese rare earth prices will fall.
The commander of Chinese financial scholars pointed out to this station that the export iron ore prices and the price of rare earth in China have formed an opposite trend, and the reasons for this are worthy of reflection.
At present, the four major mines in Brazil and Australia monopolize more than half of the world's iron ore. In 2020, China has imported 1.17 billion tons of iron ore, of which 700 million tons came from Australia. But when it comes to rare earths no large-scale enterprises operate.