China's Rare Earth Price – September 13, 2021
Details

Category: tungsten's News
Published on

Wednesday, 15 September 2021 19:07
At the beginning of the week, China's domestic rare earth price remains stable on the whole. The prices of neodymium praseodymium and terbium dysprosium rose to varying degrees, and the actual transaction volume also increased. This was not only supported by the increase in enquiries from downstream users, but also affected by the obstruction of exports of rare earth mines caused by the civil unrest in Myanmar.
News: The "Analysis Report on Jiangxi Market Price Situation in August 2021" shows that the prices of rare earth and tungsten concentrates have risen. Specifically, the average sales prices per ton of Ganzhou high yttrium oxide (rare earth) and medium yttrium europium compound (rare earth) were 290,000 yuan and 250,000 yuan, respectively, up 3.57% and 8.70% month-on-month and 52.63 year-on-year respectively. % And 66.67%. The average sales price per ton of Ganzhou tungsten concentrate was 112,500 yuan, an increase of 11.39% month-on-month and 37.20% year-on-year.
Prices of rare earth products on September 13, 2021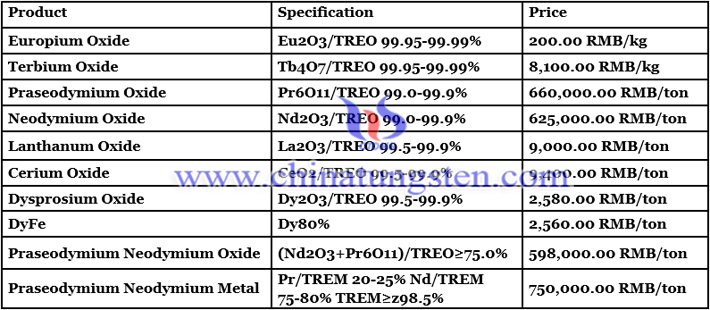 Picture of cerium oxide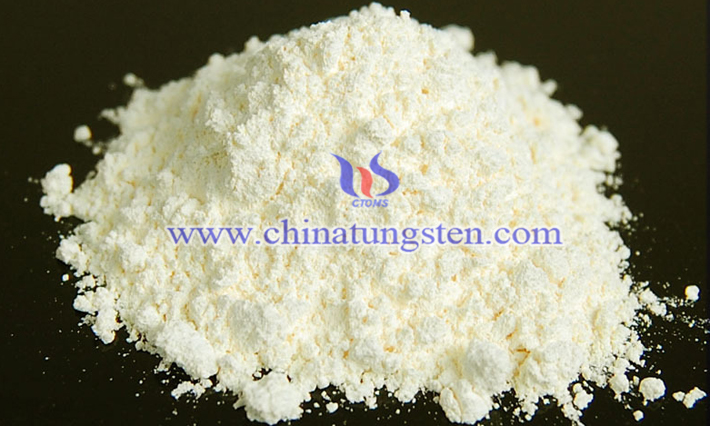 Follow our WeChat to know the latest tungsten price, information and market analysis.