China Rare Earth Price – July 13, 2021
Details

Category: tungsten's News
Published on

Wednesday, 14 July 2021 19:17
China rare earth price mixes on July 14, 2021. Affected by many uncertain factors, the mentality of light and heavy rare earth investors is quite different. They are generally confident in the operation of the light rare earth market, but are bullish in the heavy rare earth market.
In the light rare earth market, the weak market and the limited consumption capacity of downstream separation companies and magnetic materials companies are the main reasons that make it difficult for suppliers to increase their quotations. However, due to the difficulty of raw material mining and production costs, the room for product prices to fall is limited.
In the heavy rare earth market, the buying and selling atmosphere on the market is general. Affected by domestic rare earth mining enterprises and Myanmar export restrictions, the price of dysprosium and terbium products has increased, but downstream users' resistance to high-priced sources has also increased, so the new Increased orders are limited.
The listed prices of Southern Rare Earth this week showed that the prices of six varieties of gadolinium oxide, dysprosium oxide, and terbium oxide have been raised, and the average price has risen from about 2% to 10%. Among them, gadolinium oxide increased by the largest 10% to 220,500 yuan/ton; holmium oxide only increased by 7.2% to 740,000 yuan/ton; yttrium oxide 6.9% to 31,000 yuan/ton; dysprosium oxide, terbium oxide, oxidation Erbium rose by 1.7%, 2.3%, and 2.7% to 244.5, 665, and 187,500 yuan/ton respectively.
Prices of rare earth products on July 13, 2021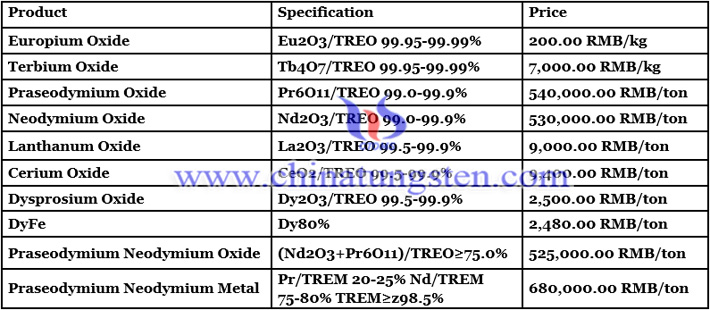 Picture of lanthanum oxide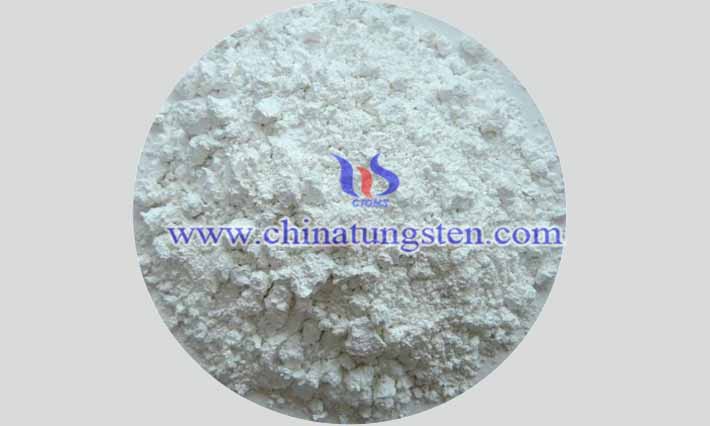 Follow our WeChat to know the latest tungsten price, information and market analysis.