China Molybdenum Powder Price – June 17, 2021
Details

Category: tungsten's News
Published on

Thursday, 17 June 2021 18:27
China's domestic molybdenum market is strong in the middle of June, 2021 under the continuous strengthening of domestic and foreign supporting factors. Traders are basically optimistic. The prices of most molybdenum chemical products have risen to varying degrees but transactions do not follow up.
The current price of molybdenum concentrate has risen to about 2,260 yuan/ton, molybdenum oxide price is about 2,390 yuan/ton, and molybdenum powder price is above 280 yuan/kg. In the short term, it is more difficult for the market to weaken. This is mainly due to the fact that the supply of many products is still in a tight state. Due to the impact of high temperature and rainy weather, the difficulty coefficient of molybdenum mining enterprises has increased, which is not conducive to the release of production capacity, but conducive to rising molybdenum prices. However, there are still some industry players who are concerned about the soaring molybdenum price.
Hebei Province persisted in resolving excess production capacity with unprecedented efforts and withstood the severe test of the painful period of structural adjustment. Highlight the six major industries of iron and steel, coal, cement, flat glass, coke, and thermal power, and overfulfill the task of reducing production capacity during the 13th Five-Year Plan period. Among them, steel production enterprises have been reduced from 107 to 68, and steel production capacity has been reduced from the peak of 320 million tons. Reduce it to less than 200 million tons, basically achieve the goal of retiring steel from the city, diverting and relocating 150,700 employees, with a resettlement rate of 100%.
Prices of molybdenum products on June 17, 2021

Picture of ferro molybdenum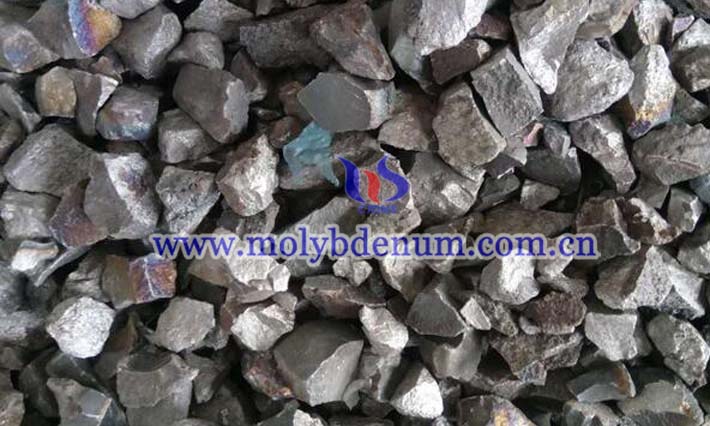 Follow our WeChat to know the latest molybdenum price, information and market analysis.