Canada's Entry Point to North American Rare Earths Production Hub
Details

Category: tungsten's News
Published on

Monday, 06 September 2021 21:16
Canada aims to be an entry point for the production North American hub of rare earths production. Recently, the monazite deposits discovered in Alces Lake by Appia Energy Corp. are significant for magnet rare earths. As Appia's monazite is rich in neodymium variants and is most desirable for the production of rare earth permanent magnets. Appia's monazite is not only rich in neodymium (Nd) and praseodymium (Pr), but also contains 1% xenotime, which is the best heavy rare earth bearing hard rock mineral.
The Nd and Pr content of monazite is typically 50% higher than that of bastnaesite. Until recently, the ore mined by MP Materials Corp. in Mountain Pass and residual minerals from iron ore in Baotou, China, were the world's most productive light rare earth regions. Lynas is currently the world's largest producer of rare earths, which are derived from the monazite deposit in Mt. Weld, a remote area in northern Australia.
Monazite is a by-product of the processing of heavy mineral sands to recover zircon and ilmenite. Recently, since monazite always contains radioactive thorium and sometimes uranium, the processing of monazite for rare earths has been suppressed.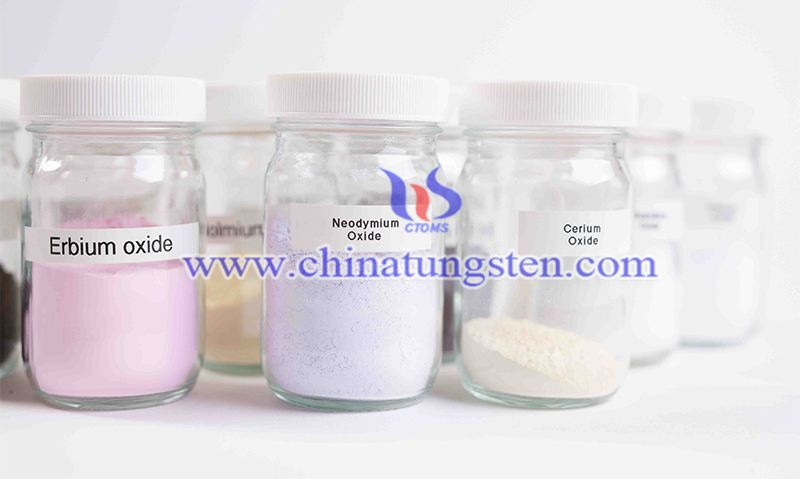 Therefore, monazite is returned to the tailings from these operations. In the United States, environmental regulations require them to be returned to the mined deposits and distributed so that the residual background radiation is equal to or lower than the level before the deposits were mined.
In the past five years, due to the decline in the grade of bastnaesite deposits in China, pollution caused by mining has become a major problem in China. The Chinese rare earths production industry has begun to import large amounts of monazite from the United States, Madagascar, South Africa, Brazil, and Australia. All these materials Both are by-products of heavy mineral sand processing zircon and ilmenite.
to solve the thorium/uranium problem, China requires all imported monazite to go to China National Nuclear Corporation first, and China National Nuclear Corporation will remove thorium and uranium, and then deliver the clean mixed rare earth carbonate to the Chinese refinery that ordered the material. China's nuclear industry is licensed to process up to 50,000 tons of monazite per year, of which the total amount of rare earths is up to 30,000 tons.
In the United States, the only licensed uranium plant, Energy Fuels Inc.'s White Mesa plant in Utah, has replaced China as the monazite production plant of American Chemical Group's heavy mineral sands business in Georgia. Energy and fuel companies can remove uranium and legally store thorium, and the resulting thorium has also been used as a medical radioisotope. The first clean mixed rare earth carbonate produced by the Energy Fuel Company from Chemours' monazite has been sold and shipped to Neo Performance's European solvent extraction rare earth separation facility.
Appia is working with Saskatchewan, the most attractive mining investment jurisdiction in Canada and the world. The Province's Saskatchewan Research Center (SRC) has agreed to develop hydrometallurgy for Appia's monazite. SRC has designed and started construction of a 3,000-ton rare earth solvent extraction and separation facility for Appia's monazite to become the anchor point of the Canadian rare earth permanent magnet supply chain.
Saskatchewan is the home of the Canadian uranium mining industry. It will not be a problem for the sale of recovered uranium and the storage of recovered thorium. North American countries is moving towards the world's monazite processing center, and Appia is Canada's entry point into the North American rare earths production center.