Terbium Oxide Price – June 30, 2021
Details

Category: tungsten's News
Published on

Wednesday, 30 June 2021 19:29
Rare earth market quotation in China: terbium oxide, praseodymium neodymium oxide and metal prices decline slightly in the last trading day in June, 2021.
Some products show signs of rise supported by favorable factors such as good expectations for the development of downstream emerging industries, general maintenance of rigid demand purchases by magnetic material companies, and increased difficulty in raw material mining. However, due to the severe impact of the epidemic in some overseas countries and a few provinces in China, it is difficult for the export market to heat up. The industry expects that the rare earth market will operate or remain stable in the short term; in the medium and long term, the fundamentals of the rare earth market are relatively strong and the market is expected to be positive.
In the terms of news, by 2030, the annual growth rate of demand for permanent magnets used in electric vehicle drive motors may reach 31%. At present, the demand for neodymium and praseodymium in the electric vehicle industry accounts for 5% of the total demand for rare earths. By 2035, the supply of neodymium and praseodymium in the world will not be able to meet the demand for electric vehicles.
Prices of rare earth products on June 30, 2021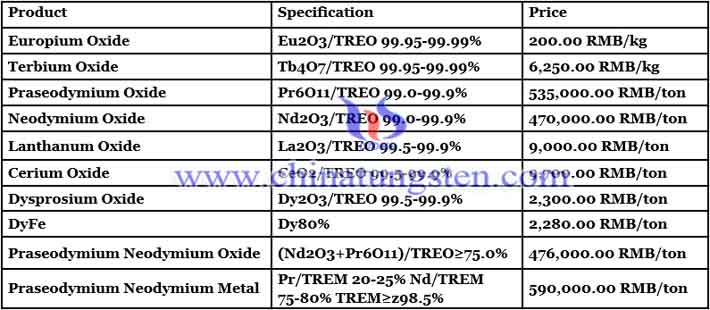 Picture of praseodymium metal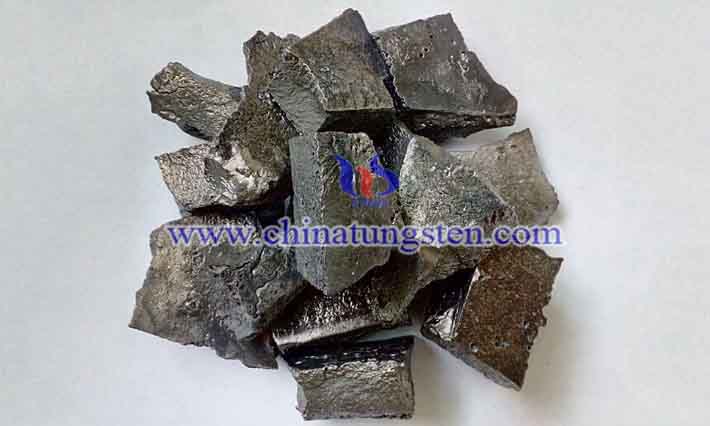 Follow our WeChat to know the latest tungsten price, information and market analysis.