Terbium Oxide Price – August 19, 2021
Details

Category: tungsten's News
Published on

Tuesday, 24 August 2021 09:09
Rare earth market quotation in China: terbium oxide, dysprosium oxide and praseodymium neodymium oxide prices edge lower on August 19, 2021 under lukewarm demand in the market.
Affected by the shortage of chip supply, China's domestic automobile production and sales in July were 1.863 million and 1.864 million, down 3.0% and 4.1% month-on-month, and down 15.5% and 11.9% year-on-year. According to statistics from 25 excavator manufacturers by the China Construction Machinery Industry Association, 17,345 excavators of various types were sold in July, a year-on-year decrease of 9.24%, of which 12,329 were domestic, a year-on-year decrease of 24.1%.
As a large consumer market for rare earth permanent magnet materials, the decline in sales of automobiles and excavators will, to a large extent, weaken the trading confidence of magnetic companies, which in turn will affect the current demand.
However, due to increased environmental protection efforts, high temperature and heavy rainfall, tight power supply, and difficulty in accessing Myanmar's mines, rare earth smelting companies are more difficult to mine, so the willingness to reduce raw material prices is low.
Prices of rare earth products on August 19, 2021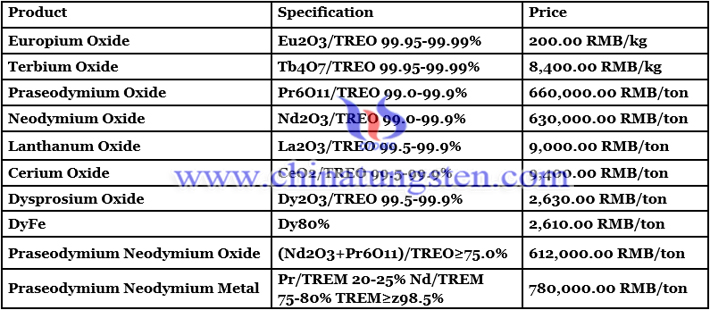 Picture of terbium oxide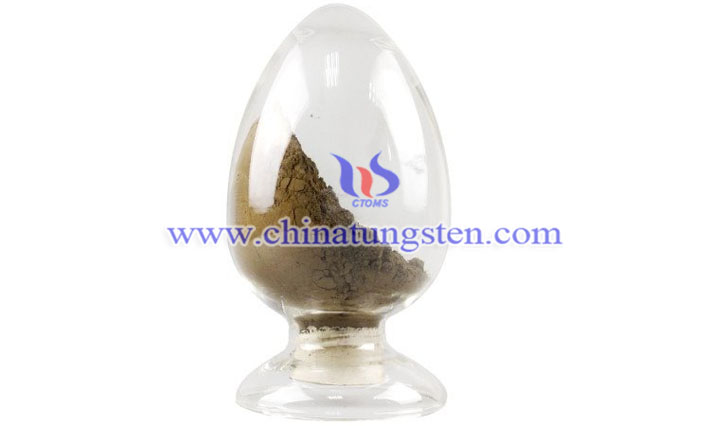 Follow our WeChat to know the latest tungsten price, information and market analysis.