Strategic Metals Sees Molybdenum-Rich Porphyry System at Mint
Details

Category: tungsten's News
Published on

Sunday, 22 August 2021 20:37
Recently, Strategic Metals Co., Ltd. released encouraging news. The company recently completed a plan involving detailed geological mapping and rock sampling of the Mint molybdenum-rich porphyry system project in southwest Yukon.
These findings include the delineation of an area of 300 meters x 300 meters and 800 meters north of the diamond borehole in 2012. This area has strong alterations and rich mineralized stratified and reticulated veins. The entire length is 331 meters. The average gold content of the diamond drill holes is 0.204 g/ton.
The company also reported many high values of rock samples collected in the new area, including 2.3% copper, 1.365 g/ton gold, 32 g/ton silver and 0.337% molybdenum.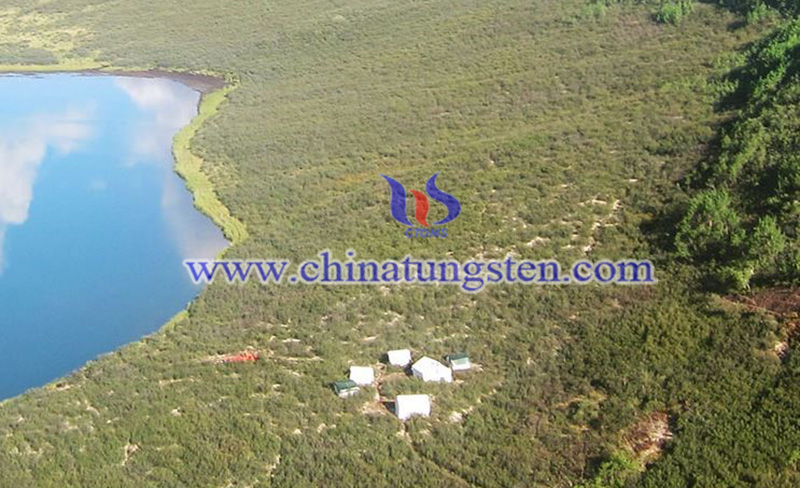 "The 2021 mapping results combined with the results of earlier work confirm that Mint hosts a large, advanced porphyry system and indicate that the core of the system may be located in the northern part of the 212 drilling area," said Strategic Metals CEO Doug Eaton.
"The best porphyry discoveries in the Cordillera Mountains of Canada in recent years came from drilling programs that explored under weaker near-surface mineralization," he said. "We feel that Mint may be such a target."
On Wednesday, Strategic shares fell 1.6%, or $0.005, to 30.5 cents in light trading. The stock is currently trading at 75 cents and 28 cents for 52 weeks.
The Mint project is wholly owned by Strategic and is not subject to any potential royalties. It is located 26 kilometers south of the Alaska Highway, in the traditional territory of the natives of the White River. The project area covers 250 mining areas with an area of 50 square kilometers.
In 2010, Strategic Metals strategically invested in the Mint molybdenum-rich porphyry system project. Two years later, five large-space diamond drill holes (total length 1,768 meters) were completed, focusing on the magnetic, rechargeability, and resistivity characteristics determined by the magnetic and IP survey.
The best results were obtained in hole M12-03 on the northern edge of the drilling area. The average gold content of the hole over the entire length of 331 meters was 0.204 g/ton, of which 53 meters near the bottom of the hole had an average gold content of 0.556 g/ton.
A total of 45 rock samples were collected in 2021, of which 16 had a copper grade of better than 0.1%, 11 had a gold content of 0.1 g/ton or higher, and 9 had a silver content of 5 g/ton or higher. The molybdenum content of the block exceeds 0.01%. The peaks are 2.3% copper, 1.365 g/ton gold, 32 g/ton silver and 0.337% molybdenum.