Stavely Minerals Commences Exploration Program for Namesake Copper-Gold-Molybdenum Mine
Details

Category: tungsten's News
Published on

Saturday, 16 October 2021 22:03
Stavely Minerals (SVY) has commenced a new regional exploration program at its wholly-owned Namesake Copper-Gold-Molybdenum Mine project in Victoria. The project has been described by the company as the "most comprehensive" regional exploration program undertaken on the project in 40 years, with ground survey work focusing on 19 targets.
Stavely Minerals, formerly known as Northern Platinum, is an Australian-based mineral exploration company. The Company's projects include the Stavely and Ararat projects, both located west of Melbourne.
The Ararat Project is located approximately 200 km west of Melbourne in western Victoria and to the west and south of the regional town of Ararat, Victoria. The Namesake Copper-Gold-Molybdenum Mine comprises a retention license, RL2020, which covers an area of 26 square kilometers.
The Ararat Project hosts Besshi-style VMS copper-gold-zinc mineralization at Mt Ararat with a Total Mineral Resource of 1.3 Mt at 2.0% copper, 0.5 g/t gold and 0.4% zinc and 6 g/t silver including 0.25Mt at 2.2% copper in Indicated Mineral Resources with the remainder of the Total Mineral Resource classified as Inferred Resources.
The Ararat Goldfield has significant historic alluvial and deep lead production of circa 640,000 ounces of gold but with no known hard-rock source.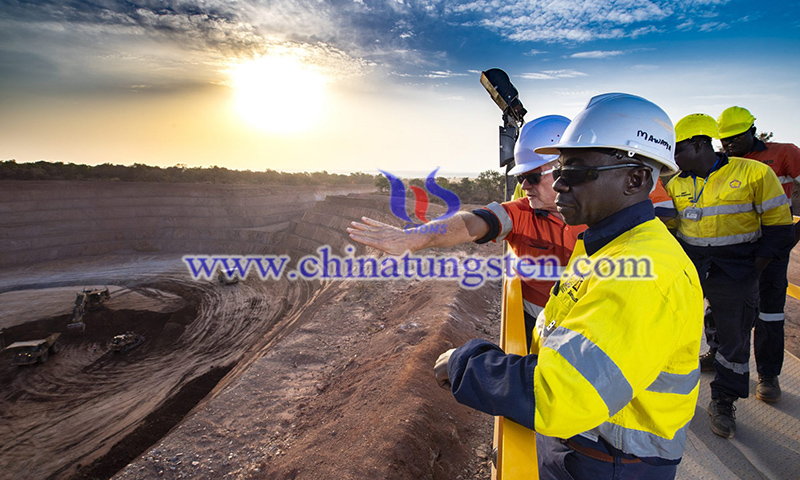 The Company is targeting extensions of the Mount Ararat VMS deposit, Stawell-style gold mineralization, and intrusive related gold mineralization.
These high priority targets were identified by geologists in a prospect review and a significant number of the 19 targets have not been previously tested.
The Stavely Project is located in western Victoria on the Stavely tablelands approximately 250 km to the west of Melbourne. The Stavely Project, covering an area of 1,046 square kilometers over the highly prospective Stavely Volcanic Belt in western Victoria, includes a 100% owned retention license RL2017, the Black Range Joint Venture license EL5425, and exploration license application EL6870.
Managing Director Chris Cairns said he was delighted to be undertaking this major program. "While we await access to the southern paddock at Cayley Lode to complete our mineral resource drilling, our geological team has been working very hard to identify and prioritize a large number of regional exploration targets."
"Given our extensive learning experience at Thursday's Gossan and Cayley Lode, we will not only be able to re-evaluate known targets with a fine understanding of the mineral system in the area, but we will also be 'first movers' on a large number of previously untested targets," Chris Cairns added. Chris Cairns said this would give the company a 'first mover' advantage on a large number of previously untested targets.
In addition to ground reconnaissance work including soil sampling and drilling, Stavely will drill three holes on the Toora West prospect of Namesake Copper-Gold-Molybdenum Mine to follow up on previous results from copper, molybdenum, bismuth, arsenic, and silver anomalies.
The holes follow up on previous results which showed up to 0.61% copper, 198ppm molybdenum, 62ppm arsenic, 13ppm bismuth, and 20.4g/t silver over a 1600m by 1000m anomaly associated with quartz vein porphyry and epithermal rocks.
Shares in the company rose 12.6 per cent on the day of the relevant report, to 49 cents at 2:33 pm AEDT trading.