RareX Strikes Thick Zone of Primary Rare Earth Mineralization
Details

Category: tungsten's News
Published on

Tuesday, 07 September 2021 13:23
RareX (REE) struck "significant primary rare earth mineralization" in its Cummins project in Western Australia (WA), and its early trading volume surged. At 11:45 AM Eastern Standard Time, the company's share price rose 9.69%, trading at 10.8 cents per share on the 2nd September. The company's market value is 47.74 million U.S. dollars.
According to the company, this is the project's first discovery of primary mineralization, and this discovery makes the project a "potential game-changer." The company added that diamond drilling intersected the rare earth element niobium (REE-Nb) mineralization in several holes. One of the holes found mineralization in a 67-meter wide area 44 meters down the shaft, while the other hole found a 77-meter wide area 62.6 meters down the shaft.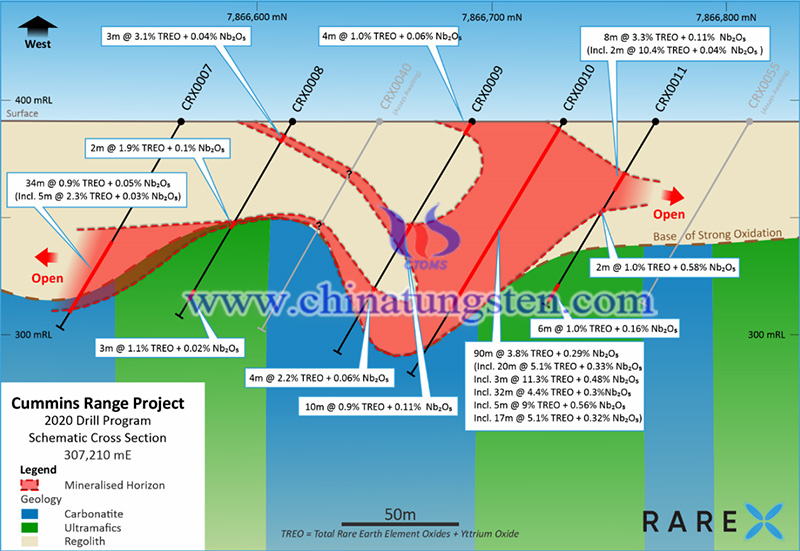 The Cummins Range is located in the Kimberley region of Western Australia. Managing Director Jeremy Robinson stated that the importance of the discovery of primary REE-Nb mineralization in the Cummins Range area "can not be overemphasized."
Robinson added, "So far, the mineralization is only the result of the weathering process. However, it is now clear that this is only part of the story. The main mineralization is located under the recently renewed mineral resources in the Cummins Range. We expect to discover high-grade REE-Nb mineralization below the oxide. If the company can continue to expand the depth of the main area, it may bring a substantial upgrade and increase the tonnage. "
The current mineral resources of the Cummins Range are 18.8 million tons. The total amount of rare earth oxides is 1.15% and the total amount of niobium oxides is 0.14%. The company is now planning to conduct more diamond drilling to test deep mineralized zones.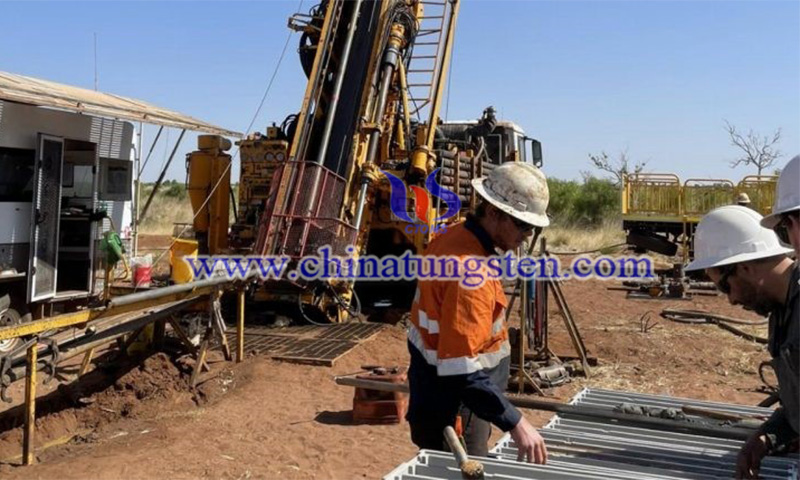 In general, the company conducted two major drilling programs in mid-2021. The first is the 3000-meter Reverse Circulation (RC) program, which was launched on June 21, 2021, to test the extension of known mineralization along strike and downdip in the Cummins Range. The second is the 3000-meter diamond drilling program launched on July 29, 2021, to assess the main potential of the deposit for the first time.
RareX stated that by confirming the existence of the rare earth mineralization, such as original REE-Nb, the visual inspection of the drill core of the diamond drilling program has exceeded the company's expectations.
Talking about the outlook for the future, the company said that diamond drilling will now test deeper mineralization zones, and plans to drill holes in different directions to consolidate the geological model.
RareX also stated that it expects to receive test results from the initial phase of the RC plan in June this week.