Nissan Testing Efficient Way to Recycle Rare Earths from EV Motors
Details

Category: tungsten's News
Published on

Tuesday, 07 September 2021 13:32
Japan's Nissan Motor Co Ltd is pleased to announce that the company has developed a new technology to halve the cost of rare earths recycling used in electric vehicle (EV) magneto motors.
As tensions between China and the United States continue to heat up, automakers are trying to reduce their dependence on a key driver of the electric vehicle revolution, which is the permanent magnets that power electric engines, as most of them are made of rare earths from China. Automakers are also concerned about the huge fluctuations in metal prices and environmental damage in the supply chain.
Since working with Waseda University in Tokyo in 2017, Nissan said it has developed and recently started testing a new recycling process, which represents a more effective and cost-effective way to recover rare earth metals from electric motors.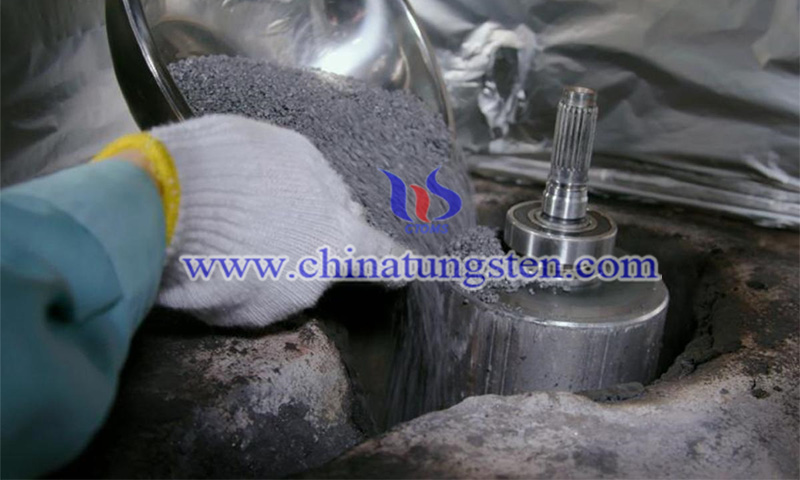 Nissan and Waseda University professor Katsunori Yamaguchi invented a new recycling technology that can recover rare earth compounds with high purity and efficiency without disassembling the motor.
This process heats the used motor to 1,400 degrees Celsius to melt it. Then, iron oxide is added to the mixture to oxidize the rare earth metals, and then borate-based flux is added. The borate-based flux separates the molten mixture into two liquid layers, with rare earth metals floating on top of the mixture, where they can be easily removed.
In the test, Nissan claimed that it can recover 98% of engine rare earth elements using a new recycling process. The time required for the entire process is about half of the time required to manually disassemble the motor, which is exactly what the company is currently doing to recycle rare earth metals. The company hopes to implement this process in the mid-2020s.
Finding new ways to recover and reuse rare earth metals is crucial to solving the climate crisis. Because 17 kinds of rare earth minerals are indispensable elements for the manufacture of electric cars, solar panels, and wind turbines.
A 2018 study by the Dutch Ministry of Infrastructure found that a shortage of rare earth metals may limit the world's ability to meet the emission reduction targets set by the Paris climate agreement. At the design stage, Nissan has been reducing the use of heavy rare earths and recycling them, and will strive to achieve zero dependence on newly mined resources in the future.
Nissan Motor Co., Ltd. is a Japanese multinational automobile manufacturer headquartered in Nishi-ku, Yokohama, Japan. The company sells its vehicles with in-house performance tuning products labelled Nismo.