Mkango Confirms Completion of Rare Earths Recovery Project
Details

Category: tungsten's News
Published on

Saturday, 09 October 2021 10:28
Mkango Resources, a Canadian mineral exploration and development company has announced that HyProMag and partners European Metal Recycling and the University of Birmingham have successfully completed the rare earths recovery project to extract rare earths from audio products (REAP).
Mkango's subsidiary Maginito holds a 25% stake in HyProMag with an option to increase its stake to 49%.
If blending with HyProMag's recycled products is required, Maginito has the first right to supply the primary product, as well as the right to off-take and market the product.
Clean energy technologies are becoming increasingly important as the world moves towards a renewable future. And rare earth magnets, or permanent magnets, play a key role in clean energy technologies, with applications such as electric vehicles and wind turbine generators.
Rare earths play a key role in electronic devices and are therefore also known as "chemical vitamins", comprising 17 elements used in the manufacture of various devices, in small doses, to produce powerful beneficial effects. These minerals are widely used in smartphones, batteries, turbines, lasers, electromagnetic guns, missiles, advanced weapons sensors, stealth technology, and jamming technology.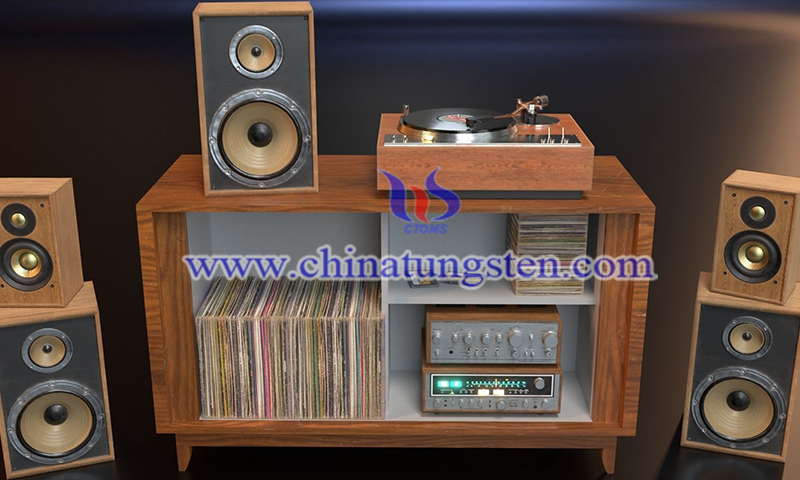 According to Adamas Intelligence, speakers account for approximately 20% of the current rare earth magnet market and are therefore an important source of rare earth magnet recycling.
Currently, there is no domestic source of primary rare earths in the UK. Helping to develop domestic sources of recycled rare earths through HPMS (hydrogen treatment of spent magnets), an indigenous technology, is a significant opportunity to rapidly develop sustainable and competitive rare earth magnet production in the UK.
The short-loop recycling process being expanded by HyProMag will have significant environmental benefits, requiring 88% less energy than conventional primary-source magnet production.
William Dawes, CEO of Mkango, said, "This is an important milestone for HyProMag, the University of Birmingham and European Metal Recycling, demonstrating another potential source of feedstock and market avenue for recycling rare earth magnets. "
"Recycling is a key component of the "Mine, Refine, Recycle" strategy implemented and, through its strategic interest in HyProMag, will become an increasingly important part of the rare earth supply chain in the UK, Europe and beyond," added William Dawes.
HyProMag has demonstrated externally its readiness to deliver this supply chain by building its network of technology, expertise, and partners, and Mkango has said it looks forward to supporting HyProMag as it scales up its commercial production.
Nick Mann, HyProMag's managing director of operations, said, "HyProMag is very pleased to have completed this ground-breaking project which identifies a useful and accessible source of end-of-life magnets that can be collected, extracted, and remanufactured on a commercially viable basis."
"As demand and prices for NdFeB magnets continue to rise, there is a need to collect scrap material for recycling for economic and environmental reasons. Rare earths recovery project has further advanced the new technologies needed to recover rare earth magnets from audio products, which account for approximately 20% of the NdFeB market each year.HyProMag looks forward to working with EMR to develop these technologies for further scale-up and commercialization," said Nick Mann.