3D printing uses digital manufacturing processes to make components that are lightweight, strong, and can be produced without special tools. In the past ten years, the field has experienced amazing growth, growing at a rate of more than 20% every year, using metals and engineering polymers to print everything from aircraft parts and automotive parts to medical and dental implants.
Selective laser sintering (SLS) is one of the most widely used manufacturing processes. It uses a laser to print parts from micron-sized material powders: the laser heats the particles to the point where they fuse together to form a solid.
"Additive manufacturing is the key to economic resilience," said Professor Hod Lipson. "All of us are paying attention to this technology, it will save us. But there is a trap."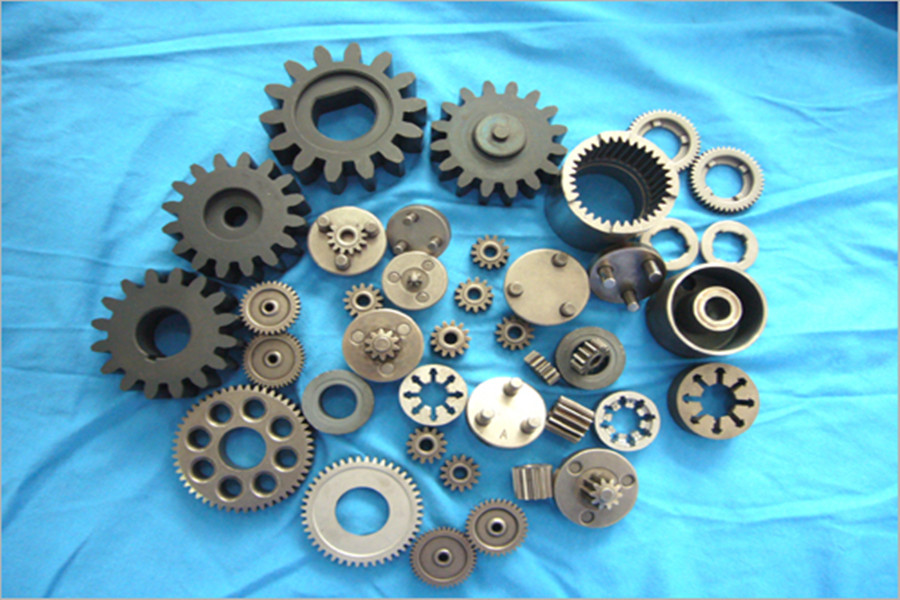 It is worth noting that SLS technology is limited to printing with only one material at a time: the entire part can only be made of one type of powder. Lipson continued: "Now, I ask you, how many products are made of only one material? The limitation of printing with only one material has plagued the entire industry and hindered its development, making it impossible to use all of it. potential."
Lipson and his PhD student John Whitehead wanted to know how to solve this challenge and use their expertise in robotics to develop a new way to overcome these SLS limitations. By inverting the laser to point upwards, they invented a way to make SLS use multiple materials at the same time. Their working prototypes, as well as printed samples containing two different materials in the same layer, were recently published online by additive manufacturing ("multi-material inverted laser sintering").
Whitehead, the lead author of the study, said: "Our preliminary results are exciting because they imply that in the future, any part can be made at the touch of a button, from simple tools to more complex systems (such as robots). Take it out of a printer that does not need to be fully assembled."
Traditionally, selective laser sintering involves the use of a laser directed downwards at a heated printing bed to fuse material particles together. To build a solid object from bottom to top, the printer lays down a uniform layer of powder and uses a laser to selectively melt certain materials in the layer. Then, the printer deposits the second layer of powder on the first layer, and the laser melts the new material onto the material in the previous layer, and then repeats this process repeatedly until the part is completed.
If only one material is used in the printing process, this process works well. But using multiple materials in one print is very challenging because once the powder layer is deposited on the bed, it cannot be put down or replaced with other powders.
Whitehead added, "In addition," in a standard printer, since each successive layer is placed uniformly, the unfused material will obscure your view of the printed object until you take out the finished product at the end of the cycle. Consider the excavation and how you can be sure that the product is intact until it is completely removed from the surrounding dirt. This means that printing failures are not necessarily found before printing is complete, which wastes time and money. "
The researchers decided to find a way to completely eliminate the need for powder beds. They set up multiple transparent glass plates, each of which was coated with a thin layer of different plastic powder. They lowered the printing platform to the upper surface of a powder, and then guided the laser beam from under the printing plate through the bottom of the printing plate. This process selectively sinters some powder onto the printing platform in a pre-programmed mode according to the virtual blueprint. Then use the fused material to lift the platform and move it to another board coated with a different powder, and then repeat the process. This allows multiple materials to be combined into a single layer or stacked. At the same time, replenish the old used up printing plates.
In this paper, the team used thermoplastic polyurethane (TPU) powder with an average layer height of 43.6 microns to generate 50-layer thick, 2.18 mm samples, and nylon and TPU prints with an average layer height of multi-materials, and demonstrated their Working prototype. These parts not only demonstrate the feasibility of the process, but also demonstrate the ability to make stronger, denser materials by forcing the steel plate against the suspended parts during sintering.
"This technology has the potential to print embedded circuits, electromechanical components and even robotic components. It can use gradient alloys to make mechanical parts. The material composition of these alloys will gradually change with end-to-end changes, such as turbine blades. The material is used for the core and the other material is used for the surface coating. "We think this will enable the manufacture of complex multi-material parts without assembly, thereby expanding laser sintering to a wider range of industries. In other words, this may be the key to moving the additive manufacturing industry from printing only passive uniform parts to printing active integrated systems. "
Researchers are now experimenting with metal powders and resins to directly produce parts with a wider range of mechanical, electrical, and chemical properties than conventional SLS systems.
Link to this article: Laser reversal can realize 3D printing of multiple materials
Reprint Statement: If there are no special instructions, all articles on this site are original. Please indicate the source for reprinting:https://www.cncmachiningptj.com/,thanks!
---
PTJ® provides a full range of Custom Precision cnc machining china services.ISO 9001:2015 &AS-9100 certified. Large scale machining Manufacturer of medical bags, providing 3D design, prototype and global delivery services. Also offering hard cases, semi-hard EVA, soft-sewn cases, pouches and more for OEMs. All cases are made custom according to specifications with infinite combinations of materials, molds, pockets, loops, zippers, handles, logos and accessories. Shockproof, water-resistant and eco-friendly options. Medical parts, emergency response, Electronic parts, corporate, education, military, security, sports, outdoors and construction industries. Services include case concept consultation, 3D design, prototyping,rototyping,CNC Drilling Services and manufacturing.Tell us a little about your project's budget and expected delivery time. We will strategize with you to provide the most cost-effective services to help you reach your target,You are welcome to contact us directly (

[email protected]

) .