Lanthanum Oxide Price – October 18, 2021
Details

Category: tungsten's News
Published on

Monday, 18 October 2021 15:52
Rare earth market quotation in China: europium oxide, cerium oxide and lanthanum oxide prices maintain stability on October 18, 2021 mainly supported by the lack of stocks of raw materials and the increase in inquiries from downstream users.
Moreover, in the " golden September and silver October" season, most industry players still have great hopes for the future market conditions.
According to Chinatungsten Online, the upgrade of energy consumption dual-control power restriction policies, increased environmental protection inspections, and poor performance in the import market are all factors that have led to the decline in the output of many rare earth smelting and separation plants, which in turn promoted the increase in the price of rare earth raw materials. Coupled with the sound development of industries such as new energy vehicles, wind power, inverter air conditioners, and smart home appliances, the market's demand for rare earth functional materials has increased to a large extent.
In the news: New global new energy vehicle sales have reached 5-6 million, which is about 10 times that of 15 years. In the next three years, the proportion of new energy vehicles in rare earth demand is expected to increase from 10% to more than 20%.
Prices of rare earth products on October 18, 2021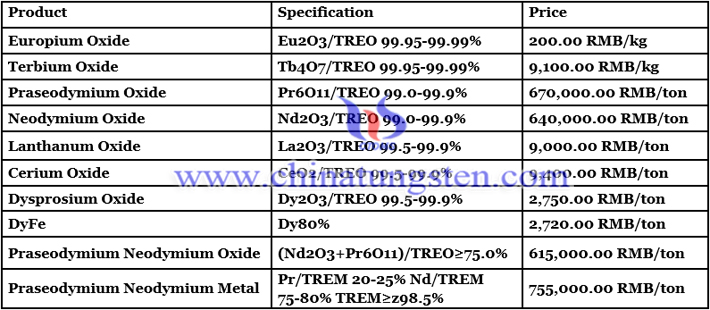 Picture of lanthanum oxide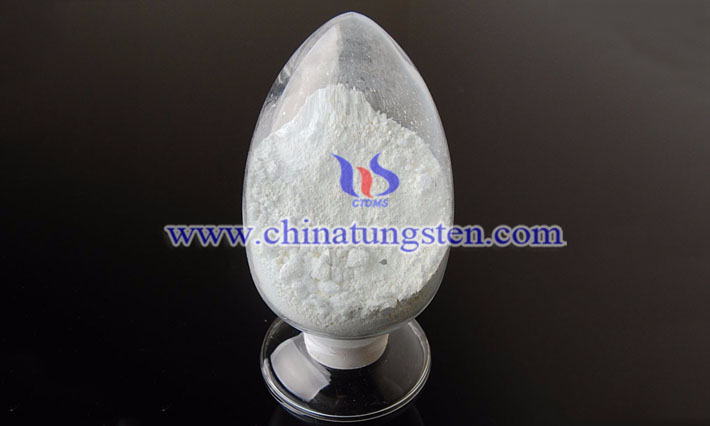 Follow our WeChat to know the latest tungsten price, information and market analysis.