GM and GE to Collaborate to Boost Supply of Rare Earth Materials
Details

Category: tungsten's News
Published on

Friday, 22 October 2021 22:07
General Motors (GM) and GE Renewable Energy announced on 6 October that they have signed the terms of a non-binding memorandum to evaluate opportunities to improve the supply of light and heavy rare earth materials and magnets, copper and electrical steel used in the manufacture of electric vehicles and clean energy devices.
They said the collaboration is to develop a rare earths supply chain for electric vehicles and renewable energy.
No money changed hands between the companies and no decisions have been made on any steps the partners could take together, such as whether to build a manufacturing plant or mine.
The automaker said it would work with General Electric on opportunities in North America, where both companies are headquartered, as well as Europe.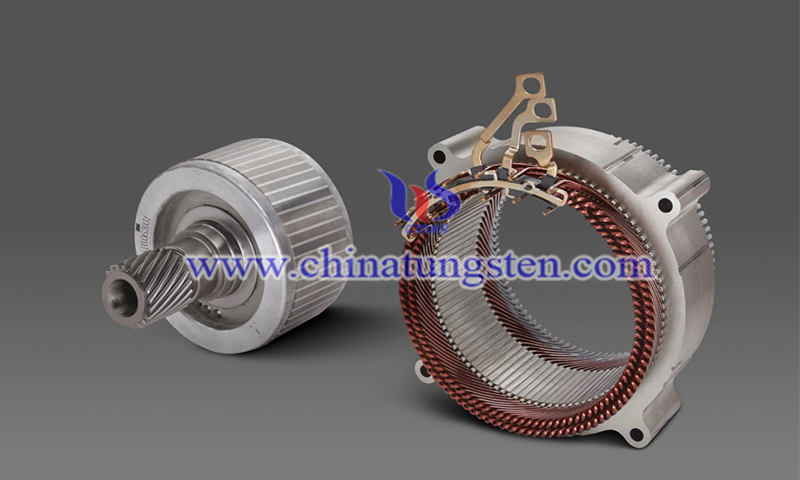 Initially, the companies will focus on creating a supply chain for vertically integrated magnet manufacturing based in North America and Europe for future needs. Metal alloys and finished magnets produced from rare earths are key components used in the manufacture of electric motors for automobiles and clean energy generation.
Physically speaking, rare earths are not scarce. They are more common in the earth's crust than many other metals such as gold, uranium, or tin. However, the reason they are considered rare is because of their mineable concentration, which is not as concentrated as most other ores. As there is no way to replicate them artificially, for the time being, all current rare earth resources are limited and no alternatives can be found.
Rare earths mineral group is becoming increasingly important as the world moves towards a renewable future. The U.S. is trying to increase its production of rare earth materials, so as not to be so reliant on China. In 2018 China produced some 120,000 metric tons of rare earths, while the U.S. produced 15,000 metric tons, according to the U.S. Geological Survey.
"We need to rapidly scale up domestic production of these essential minerals and we must invest in technology solutions to help meet the scale and urgency of future demand," said Conor Bernstein, a spokesman for the American Mining Association.
The two companies, GM and GE will also work together to help establish new material supply chains, such as copper and electrical steel for automotive traction motors and renewable energy.
Electric motors are one of the most important components of our Ultium platform, and heavy and light rare earths are important components of our motor magnets, "said Shilpan Amin, General Motors's vice president for global sourcing and supply chain. The combined scale of GM and GE will allow us to unlock the potential to ensure low carbon footprint, ESG friendly, safe and cost-competitive materials."
Previously, General Motors announced that it's building a huge new electric vehicle battery lab in Michigan where scientists will work on chemistry to cut costs 60% over current vehicles and allow people to travel 500 to 600 miles (800 to 965 kilometers) per charge.
In addition, General Motors has announced a new battery facility to develop lithium metal and solid-state batteries.