German Company Develops Rare Earth-Free Motor to Eliminate China's Control
Details

Category: tungsten's News
Published on

Monday, 14 June 2021 14:52
A German company develops induction rare earth-free motor for allaying China's rare earth control. Electric motors are the core of all electric vehicles. However, electric motors require rare earth metals such as neodymium as permanent magnet materials. China, which accounts for more than 97% of global production, could manipulate the lifeblood of the world's high-tech industries.
For a long time, major automakers have been zealously developing motor technologies that do not require rare earth elements to avoid China's suffocation of technology. According to the German MAHLE company, they have successfully developed a new type of rare earth-free motor. Not only does the motor doesn't require rare earth elements, but also the rotor can transmit power without physical contact, so there is no problem of mechanical wear of traditional motors, and it is more durable and cheaper.
Due to strategic or other unknown reasons, China, which has more than 90% of global rare earth production, began to restrict the export of rare earth raw materials before 2011, and the prices of neodymium and dysprosium in the world immediately soared by 750% and 2000%. Therefore, they have long begun to develop new induction motors that reduce their dependence on rare earth elements.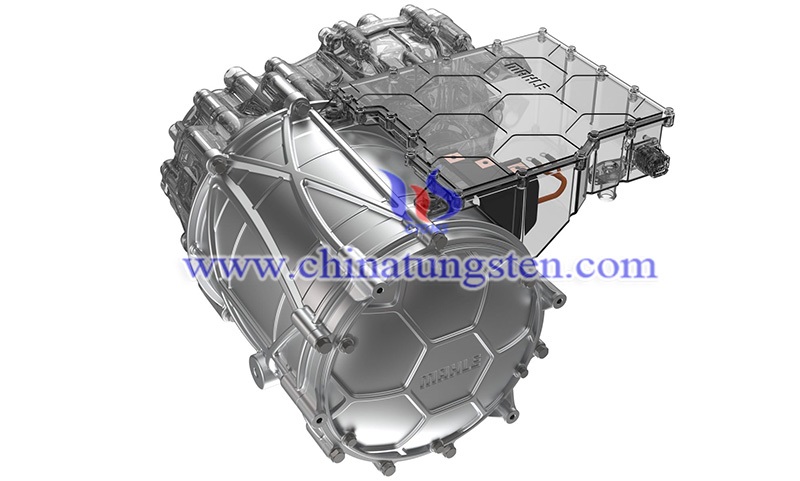 For example, Renault Zoe's motors are much less dependent on rare earths. In addition, car manufacturers such as BMW Mini-E, M-Benz EQC, and Bentley also have related applications or R&D results. Rare earth magnets or copper are not required. Nissan and Honda's Efforts are also made to reduce the use of rare earth elements, and the same approach can be seen in Audi e-tron's aluminum rotor induction motors.
Although the rare earth elements used in a single vehicle want to be reduced, it is an indisputable fact that the overall output of electric vehicles and hybrid vehicles in the world has increased largely, and more than 80% of electric vehicles in the world choose to use permanent magnet motors. For example, Nissan Leaf, Toyota Prius, BMW Active Hybrid/i3, VW ID.3, and most Chinese brands would rather embrace this traditional technology than give up low-cost induction motors.
Therefore, in general, the dependence of the electric vehicle market on this material still surging. Of course, part of the reason may also be because the permanent magnet motor does have higher operating efficiency and a large speed range, which allows electric vehicles to run. Further, this may explain why Tesla used low-cost and high-efficiency copper-core rotor induction motors in Model S and Model X, but in the era of Model 3, and Model Y, it replaced them with permanent magnet motors.
The rare earth-free motor of MAHLE does not require physical contact to transmit electricity. The simple and durable design has the advantages of price and longevity. Simply put, it is to allow the rotor to obtain energy through an AC electric field, and then convert it into the DC power of the electromagnetic coil.
According to MAHLE of German, the output efficiency of this rare earth-free motor is working properly whether it is low-torque or high-torque. If it is installed in a general electric vehicle, the energy efficiency can be as high as 95%.