Europium Oxide Price – July 26, 2021
Details

Category: tungsten's News
Published on

Monday, 26 July 2021 18:15
Rare earth market quotation in China: europium oxide, lanthanum oxide and cerium oxide prices remain unchanged at the beginning of the week on July 26, 2021.
Affected by power rationing in many places, political instability in Myanmar, increased environmental protection crackdowns, heavy rainfall, and delayed logistics and transportation in some areas, suppliers generally had strong reluctance to sell. The price is high, but because downstream users basically maintain rigid demand, there is still room for bargaining on the product.
In the news: from January to June, China imported 3376 tons of mixed rare earth carbonate, of which Malaysia imported 1,328 tons, Vietnam imported 938 tons, and Russia imported 245 tons; during the same period, China imported 35,708 tons of rare earth metal ore, of which the United States imported 35,558 tons; in the same period, China imported 1421 tons of rare earth mixtures, of which Myanmar imported 1,319 tons.
Prices of rare earth products on July 26, 2021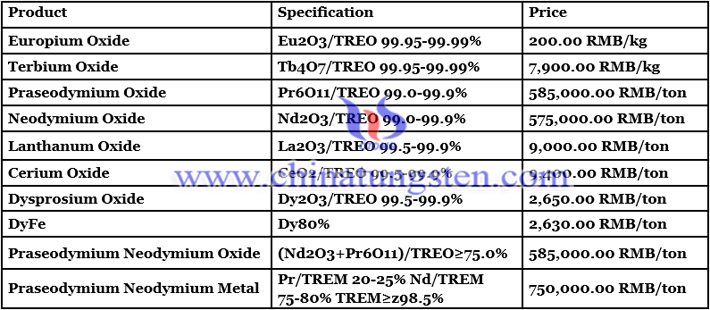 Picture of europium oxide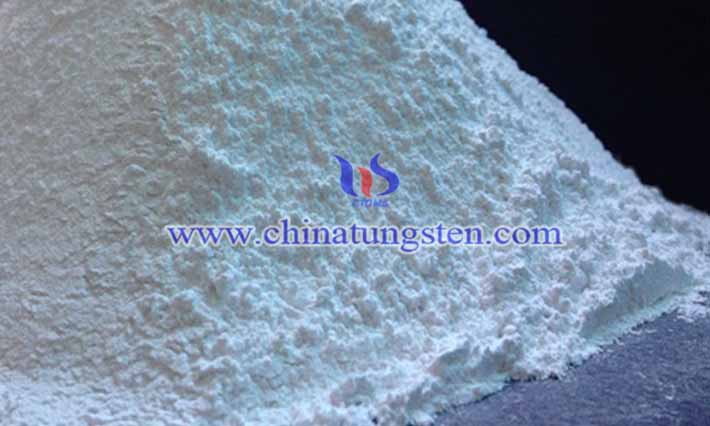 Follow our WeChat to know the latest tungsten price, information and market analysis.