China's Rare Earth Market – August 26, 2021
Details

Category: tungsten's News
Published on

Friday, 27 August 2021 09:39
China's domestic rare earth market is in a dilemma as a whole on August 26, 2021. Under the influence of the second round of the fourth batch of central ecological and environmental protection inspections, natural disasters such as mountain torrents and typhoons, and power rationing in many places, the difficulty of mining by domestic rare earth mining companies increases and thus output decreases.
In addition, Australia and Myanmar have been affected by the delta virus mutation and the unstable rare earth supply chain is also a source of motivation to support domestic holders to raise prices. However, due to the limited support capacity of industries such as new energy vehicles, energy-saving appliances, and wind power generation, the relatively weak demand from downstream users has made it difficult for the prices of rare earth raw materials to rise.
In the news: China imported 553 tons of mixed rare earth carbonate in July 2021, of which Malaysia imported 430 tons; rare earth metal ore imported 9,048 tons, all imported from the United States; mixed materials imported 350 tons, of which Myanmar imported 279 tons. From January to July 2021, mixed rare earth carbonate imports 3,930 tons, of which Malaysia imports 1,808 tons, Vietnam imports 938 tons, and Myanmar imports 647 tons; rare earth metal ore imports 44,756 tons, mainly imported from the United States; mix imports 9255 tons, among them, Myanmar imported 8678 tons.
Prices of rare earth products on August 26, 2021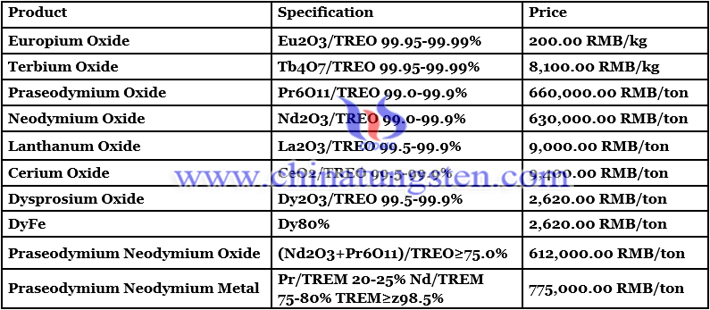 Picture of NdFeB magnet-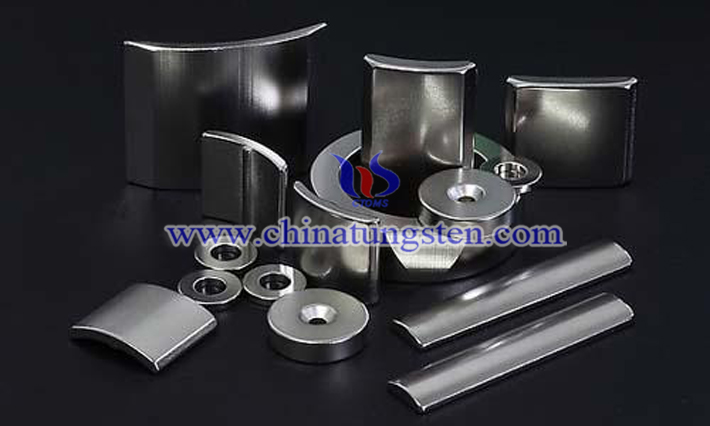 Follow our WeChat to know the latest tungsten price, information and market analysis.