China's Domestic Rare Earth Price – July 30, 2021
Details

Category: tungsten's News
Published on

Friday, 30 July 2021 16:33
China's domestic rare earth price showed a steady upward trend in the week ended on Friday, July 30, 2021. In addition to the tight supply of some products, the promising development prospects of emerging industries, and the continuous support of favorable policy news, the high investor sentiment for copying is also one of the reasons for the recent rapid rise in the rare earth market.
On the supply side, domestic high-temperature power shortages and hot and rainy weather are the main reasons for the shrinkage of rare-earth mining companies' output. In addition, the political instability in Myanmar has also reduced the growth rate of domestic rare-earth product inventories to a certain extent.
On the demand side, the rapid development of downstream industries such as new energy vehicles, 5G communications, new infrastructure, inverter air conditioners and 3C electronics has greatly increased the market's demand for rare earth functional materials. In terms of policy, the "Regulations on the Management of Rare Earths" not only restricted the amount of rare earth mining, but also effectively avoided vicious competition and competitive price reduction among Chinese enterprises.
Prices of rare earth products on July 30, 2021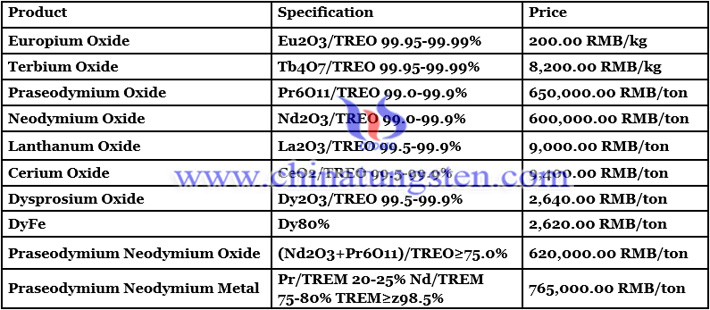 Picture of praseodymium oxide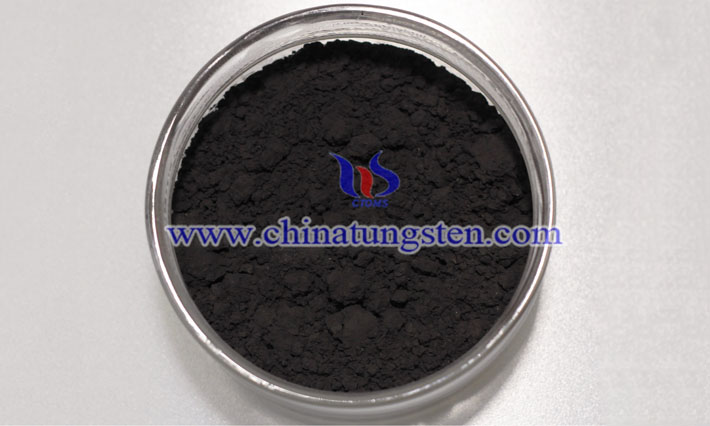 Follow our WeChat to know the latest tungsten price, information and market analysis.